Find a Cryptoquip to Solve!

If you're ready to solve a cryptoquip, you've come to the right place! We have lots of cryptoquotes, cryptofamilies, and printable cryptogram puzzles on a wide variety of topics.
If you'd like a few tips before you get started on the puzzles below, please read these guidelines for solving cryptograms. Otherwise, scroll on down to the links to get started decoding these puzzlers!

Cryptoquotes - Set #1

You'll get "two for one" when you solve these cryptograms! The same code works for two interesting quotations. See how long it will take you to solve all three sets. Answers are found with each pdf.
We give a tiny hint for each quotation in its title and brief description. But mostly, you'll have to rely on your knowledge of the English language and spelling skills to uncover each message.

It Brings Out the Best - What brings out the best in most people? The answer may surprise you. This quotation is from long, long ago.
Sixth Sense - See how one athlete has learned to succeed.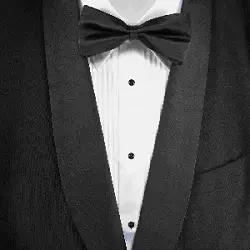 Look Your Best - Wearing this often-overlooked accessory will help you look your best.
A Great Get Together - This quotation reveals an important ingredient in successful social events.
Personal Preferences - Which would you choose?
Not So Tidy - Murphy's Law???
---
We think you'll enjoy solving each cryptoquip above. Remember that you'll need to use your knowledge of the English language, letter patterns, letter frequencies, and a little luck to uncover the special message in each puzzle. Good spelling skills are helpful, too!

Solving cryptograms are twice the fun as many other word games. Do you know why? First, you get to put your word play and logic skills to the test. Secondly, you will uncover a clever or funny quote or observation on life.

Please check back again because we'll be adding more interesting quotes, quips and witticisms to our cryptogram collection!
More Cryptogram Fun

Please note that in addition to cryptoquotes, we also have cryptograms  and cryptofamilies, which are lists of ten related words. Here are some of our most popular puzzles from each category:
Dressed to Dazzle Cryptofamily

Famous Chicagoans Cryptofamily

The British Royals Cryptofamily

Don't miss all the other fun stuff here at Word-Game-World!
Our printable word searches, crosswords, anagrams, word scrambles, and Bible games can keep you entertained for countless hours! You'll find original puzzles here that aren't available anywhere else, such as our Buzzwords and ZigZags.
Word Play is What We Love!
---
Go to main page for Cryptogram Puzzles