Religious Crossword Puzzles

The Birth of Jesus

If you're ready something different, try out some of our religious crossword puzzles. They're a great way to teach and review important stories from the Bible.

The story of the birth of Jesus is one of most beloved in the entire Bible. We know that some of these answers will be easy for you. But you may need to look up a few. We used the Matthew, Chapters1-2 and Luke, Chapters 1-2 in the New International Version.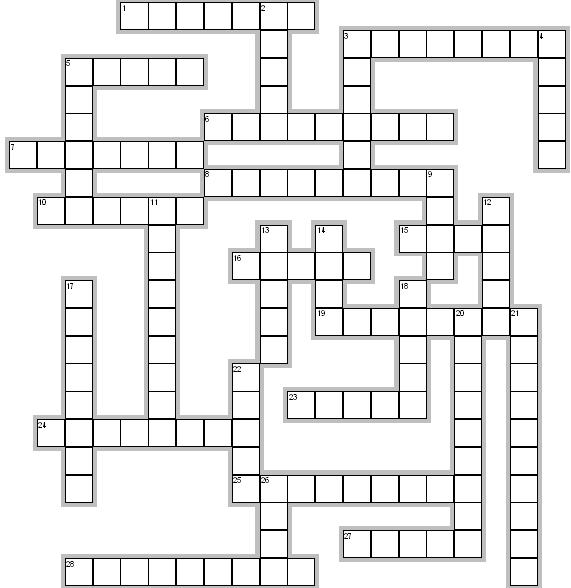 ACROSS
1. Angel who told Mary that she'd have a Son
3. "The holy one to be born will be called the __ __ __."
5. Old Testament prophet who said a ruler over Israel would be born in Bethlehem.
6. Where Joseph and Mary went to register for census
7. "Glory to God in the ___"
8. Governor of Syria when census was taken
10. Occupation of Elizabeth's husband
15. Wise men from the east
16. The angel told Mary she had found ___ with God.
19. Town in which Mary was living before the birth
23. The king of Judea at the time of Christ's birth
24. Name of the Caesar who called for a census
25. What Mary and Joseph offered at the Temple
27. The Wise Men brought gold, incense and ___ to Jesus.
28. Elizabeth's husband
DOWN

2. An angel told Joseph to flee to this country to keep the Baby safe
3. Devout man who waited at the Temple to see the Christ
4. God warned the Wise Men in a __ to take a different route home.
5. Where Mary laid Jesus after wrapping him in cloths
9. What led the Wise Men from the east to Jesus
11. They were tending flocks when an angel told them of Christ's birth
12. Number of days after his birth when Jesus was presented at the Temple
13. "He will be great...and he will reign over the house of __ forever..."
14. Name of Elizabeth's baby
17. Name for Jesus that means, "God with us."
18. Jesus would be given the throne of this father
20. Mary's relative who was also expecting a child
21. Elizabeth was filled with the __ __ when Mary visited her.
22. Name that was to be given to Mary's son
26. Prophetess at the Temple who gave thanks for the Child
If you like religious crossword puzzles...

---you may also enjoy these: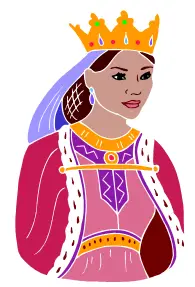 ---
Go to Medium Crossword Puzzles
Go to Difficult Crossword Puzzles
Go from Religious Crossword Puzzles to Word Game World Home Page