A Word Search Online

Will this one make you hungry?

It's fun to find a great word search online, and here's one of our favorites! Like many of our word search puzzles, this one has a twist!

Lunch Break

How quickly can you find 40 words related to a workday lunch break? If you're alert, you'll notice there are actually just 39 words on our word list. But one word appears twice in the puzzle. It's a word that tells what you just might feel when the lunch hour finally rolls around!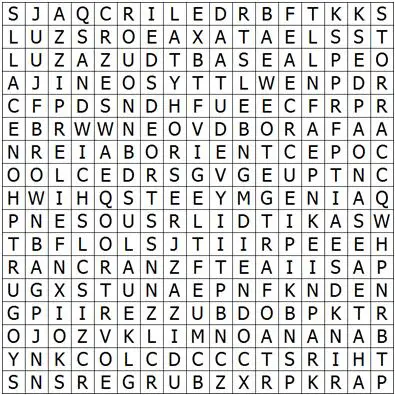 Word List
Remember, one of the word appears twice in the puzzle. Can you find it before your lunch break is over?

APPETITE

APPLE

BANANA

BROWN BAG

BURGERS

BUZZER

CANDY BAR

CARROTS

CLOCK

COFFEE

CONVERSATIONS

COOKIES

DELI

DESK

EAT

ENERGY DRINK

FAST FOOD

FRIES

MILK

NAPKIN

OUTSIDE

PARK

PEANUT BUTTER

PEANUTS

PHONE CALLS

PIZZA

RELAX

RELIEF

REST

RUSH

SANDWICH

SODA

TEA

THIRST

TIME CARD

VEGGIES

WALK

WATER

YOGURT
Try Another Word Search Online...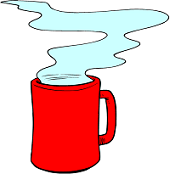 If you enjoyed this word search, we also recommend...
Coffee Word Search Printable: A word search puzzle all about coffee, in a very unique shape!
Full-Service Spa: Pamper yourself while you look for words in this printable puzzle. Don't miss the twist!
London Word Search: Explore the treasures in this fine city!
Our word searches are arranged by difficulty.Use the links below to find them all.
Other Fun Word Puzzles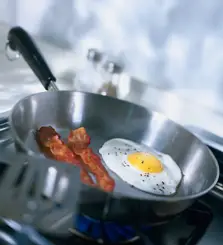 Famous Pairs: If you can finish clues like mac and ? or peanut butter and ?, you'll have a blast with this crossword puzzle.
What's the Scoop? A cool, yummy puzzle, all about ice cream! Just unscramble the names of the most popular ice cream flavors and place them in the puzzle.
Delicious Dessert Word Scramble: Try this dessert scramble. Get comfortable and grab your favorite beverage and dessert and enjoy.
Celebrity Anagrams: See if you can rearrange the letters to spell the name of a current celebrity you might see on stage or in a movie.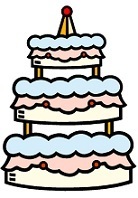 International Anagram: For those of you with an world-wide interest, we have a challenging list of countries and capitals for you to unscramble.
Crazy Games For Bridal Showers: Three crazy activities that your guests will love! Choose one, two or all three! Guests will enjoy laughing and interacting with each other. Super-easy prep for the hostess.
---
Word search puzzles like these are still one of the most popular paper-and-pencil games around. It seems like we never get tired of going on the hunt for words, especially when the topics are of interest to us!
If there are topics that YOU would like to see us include in our growing collection of word games, please contact us. We love to create games with visitors like YOU in mind!
Please note that we have many specialty word search puzzles for kids, for Bible topics, and for baby and bridal showers.
 Thanks for visiting our site!
---
Go back to more Medium Word Search Puzzles

Go to Bible Word Search Online Puzzles