New Cryptograms Weekly!

You'll find new cryptograms weekly on this page. Look for new clever or amusing cryptogram puzzles every week!
Weekly Cryptogram for February 13
Happy Valentine's Day!
Just what do you get your sweetheart for Valentine's Day? Here's something to consider...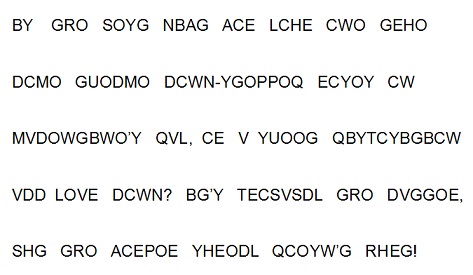 Weekly Cryptogram for February 9

Shopping Lists
This week we have two related cryptofamilies for you to solve. Each list uses a separate code.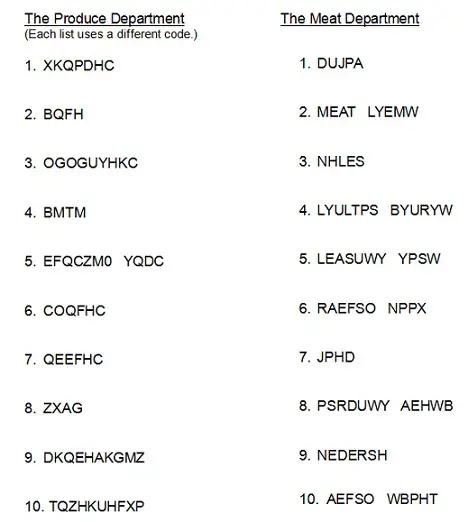 Weekly Cryptogram for January 26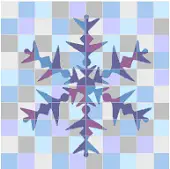 It's a Blizzard!
The current storm sweeping across the eastern U.S. is the inspiration for this week's cryptogram. Enjoy solving it with a cup of hot chocolate!
SNOW    B    VBUUDPO    UWQSUXQJV   DU   DW   XNO
KQJOLBUX   EOQEZO   UNQGZF   UXQLH   GE   QW
KQQF,   UNQPOZU,   TBXXOJDOU   BWF   LQVVQW  
UOWUO.
Weekly Cryptogram for January 14

Winter Travel Alerts

If you're someone who has to travel on snow-covered roads this time of year, you're sure to appreciate these travel alerts. Both items use the same code.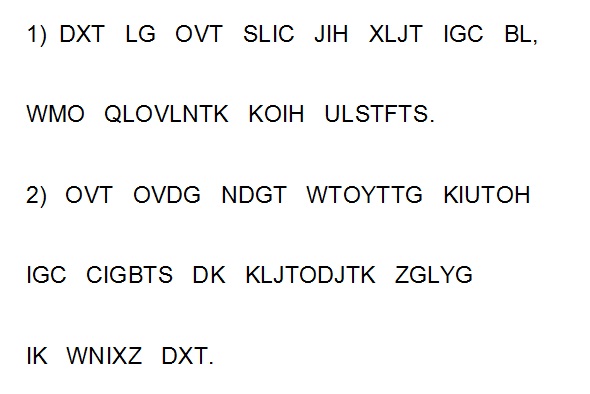 Weekly Cryptogram for Dec. 22, 2014

Merry Christmas!
You'll be reminded of the true meaning of Christmas as you solve this week's cryptogram.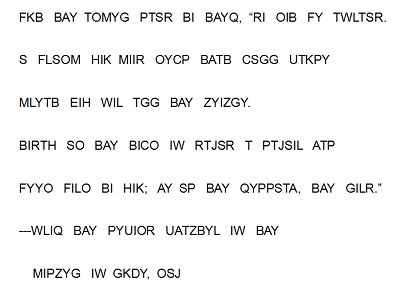 Weekly Cryptogram for Dec. 9, 2014

Christmas Quotation

A well-known Christmas song is the inspiration for this interesting quotation.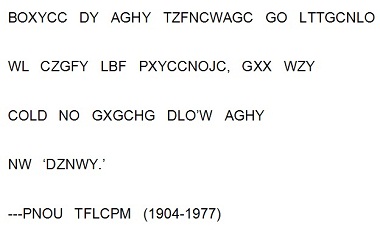 Happy Thanksgiving!


Here's a Thanksgiving Cryptofamily for your to solve. But it's mostly NOT about food.
1. GRCAEF
2. GOASUMK
3. LBBM   GBBM
4. KYSEVSO
5. YSREVY
6. GRAVY
7. KRGSVF
8. GOSSMBC
9. JESKKAULK
10. LORVAVTMS
We hope these things are all a part of your life this Thanksgiving. Thanks for being a part of www.Word-Game-World.com. We wish you all God's richest blessings throughout this holiday season and beyond!

Weekly Cryptogram for November 10

Fortune Cookies

My husband and I recently found these quips in our fortune cookies, and they seemed perfect for "cryptogramming!" Both use the same code.
Printable Version and Solution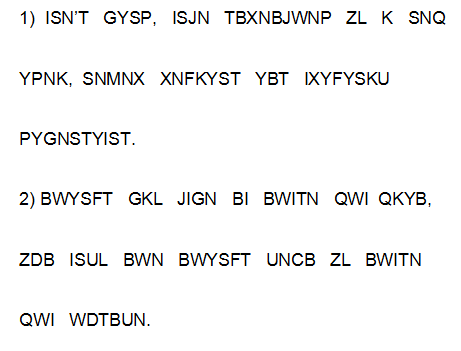 Weekly Cryptogram for October 29

I have two puzzles for you this week: a cryptofamily of Halloween treats, and a little old poem about autumn which you can find on the printable version. Each puzzle uses a separate encryption.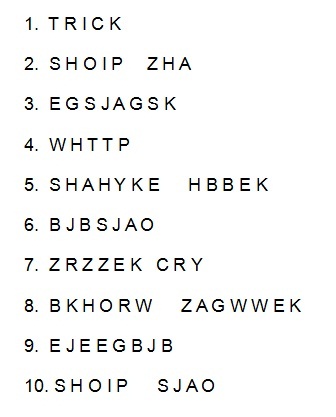 For more Halloween puzzles, see our Halloween Word Search and this Halloween Fill-In Crossword!

Cryptograms Weekly for October 7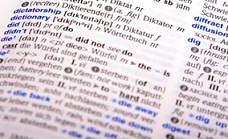 Definitions
Can you decode these rather clever definitions? You won't find these in the dictionary! Both use the same encryption.
 Printable Version and Solutions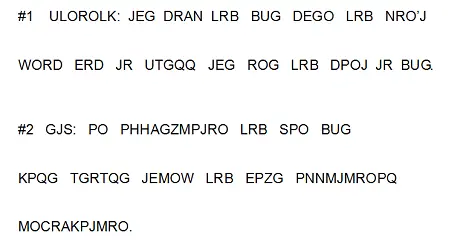 Thanks for visiting our weekly puzzle page! Please note that we have lots more cryptoquotes, cryptograms and cryptofamilies listed here.
Here's just a sample of a few of our popular cryptofamilies:
British Royal Family: Uncover the names of both past and present Royals

Dressed to Dazzle: How many of these do you wear when you dress up?

TV Game Shows from the 70s / Movies from the 70s : Two fun cryptofamilies here. Take a trip down memory lane OR uncover some titles that are familiar to your parents and grandparents!

Famous Chicagoans: Any Windy City experts out there?

Smelly Stuff Cryptogram Puzzle: See if you can come up with this list of smelly things.

Ups and Downs: What comes up? What goes down?
We also have a lot of puzzling anagrams and free word scramble games we think you'll enjoy!

---
Go to main Cryptogram Puzzle page