Word Games for All Ages

Word games are enjoyed by millions of people all over the globe, and I hope you're one of them! As a long-time word game creator, I know what it takes to make word games and puzzles entertaining!

You'll find dozens of classic crosswords and word search puzzles here. (I've sorted them generally by level of difficulty.) Expect a twist in many of the puzzles, in order to keep things interesting!  But you'll also find many unique puzzle formats you can't find anywhere else!
Welcome to a UNIVERSE of puzzling fun!
This Month's Featured Word Games & Puzzles

If you're looking for something different, I have plenty of original puzzles that you're sure to love! Check out my Buzzwords, Zigzags and Triangulair puzzles. These are fun, addicting formats that you cannot find anywhere else. If you can't find enough fun puzzles in the nearly 400 pages on this website, I hope you'll consider one of my eBooks, shown at the right!
Word Game World Sampler
Try your hand at a few samples from across this site!
1. Rearrange the letters oil jar buster  to spell the name of a well-known celebrity. Solve more celebrity anagrams.
2. Start with the word raids. Add one letter and rearrange all to spell the name of a fruit or vegetable. Find more fruit and veggie puzzles. 
3. Separate these letters to form two contradictory words, without changing their order.   S H J R U I M M B O P   The word pair is called an oxymoron. Solve more here. 
4. Which of the fifty states is known as the Treasure State? Complete a crossword full of these. 
5. What is the third of the Ten Commandments? Try your hand at this "Third" Bible trivia quiz! 
Find my answers under the orange button below. 
Tips for Using this Site

Please use the links on the left to find your favorite kinds of word puzzles. You'll find a huge assortment of formats in a wide range of difficulties. Each button on the left will take you to a directory of puzzles of that type. Scan through that list to find the topics that most appeal to you. Print them out, and let the fun begin!
If you have any comments or questions about the puzzles on this site, or if you would like to use my work in your publications, please contact me. I really do answer my mail!

A Special Note to Parents & Teachers 

You are ALWAYS welcome to print extra copies of the puzzles from this site to share with your children & students, provided the copyright information appears with each puzzle. This information can be found at the bottom of each PRINTABLE version of the puzzle. Questions? Please contact me. 
1. Julia Roberts
2. radish
3. jumbo shrimp
4. Montana
5. Thou shalt not take the name of the Lord thy God in vain...(Ex.20:7, KJV)
About Me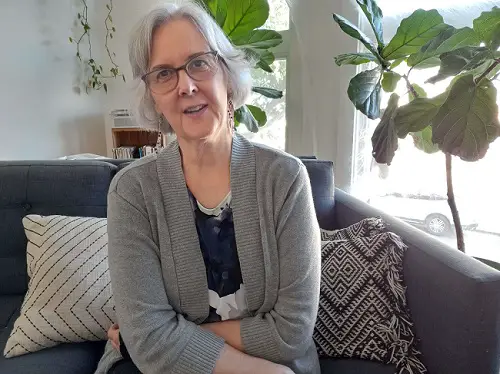 I'm Ann Richmond Fisher, and word play has been a part of my world for as long as I can remember!
As I child, I loved to create tricky word finds for family members. As a classroom teacher, I regularly used word play activities to strengthen spelling and vocabulary skills.
For over 30 years I have been a published author of word puzzles for educational publications, websites and weekly newspapers. My work has appeared in Highlights for Children, Puzzlemania magazines, PennyPress puzzle books, McGraw-Hill publications, The Education Center's resources, and many, many more. 
Now, I'm delighted to share my word play games with you.
But wait, there's more...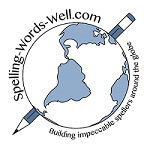 In addition to the learning games on this site, I also suggest you visit www.spelling-words-well.com. My other site has word lists, spelling games, worksheets, crosswords, brain teasers, spelling bee resources, and tips for spellers and English learners of all ages. Teachers and parents, you're sure to find something that's very helpful!
No matter your age, your interests, or your preference in word puzzles, you'll find something you like here.
I have plenty of brain-boosting, entertaining puzzles and games on a wide variety of topics.
Word puzzles are great for building language, reading and spelling skills. They also building vocabulary and plain ol' thinking skills!
But the best part is that it's FUN to solve word puzzles!

As you print, solve and share the games on this site, I think you'll agree! Please drop me a line and let me know which games and puzzles you like best. I'm always interested to learn which formats you prefer, what new topics you'd like to see included, and which puzzles you just can't get enough of! As I have time to develop new content, I take these comments very seriously!