Disney Word Search

Here's a fun-filled Disney word search, just for you!
Remember all the fun you've had watching animated Disney movies? Here are the titles of just fifty of them, listed in chronological order. Find the words in ALL CAPS in the puzzle below. Words may appear in any direction.
Word List:
SNOW WHITE and the Seven Dwarfs

PINOCCHIO

FANTASIA

The Reluctant DRAGON

DUMBO

BAMBI

Saludos AMIGOS

Song of the SOUTH

So Dear to My HEART

CINDERELLA

ALICE in Wonderland

PETER PAN

LADY and the Tramp

Sleeping BEAUTY

101 DALMATIONS

The JUNGLE Book

ROBIN HOOD

The RESCUERS

The Many Adventures of WINNIE THE POOH

PETE'S DRAGON

The FOX and the Hound

The Black CAULDRON

BASIL – The Great Mouse Detective

The Brave Little TOASTER

OLIVER and Company

The Little MERMAID

Beauty and the BEAST

ALADDIN

The LION KING

POCAHONTAS

TOY STORY

James and the GIANT PEACH

The Hunchback of NOTRE DAME

HERCULES

A BUGS LIFE

TARZAN

MONSTERS, Inc.

LILO & Stitch

Finding NEMO

CHICKEN Little

CARS

RATATOUILLE

BOLT

WALL-E

TANGLED

Wreck-It RALPH

BRAVE

PLANES

FROZEN

ZOOTOPIA



For More Fun...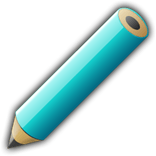 ---make a list of 10 to 20 of your favorite Disney characters. Scramble the letters in their names, and copy the scrambled words over on a fresh sheet of paper.
Give your scrambled list to a friend or family member to solve. Then ask that person to do the same for you with 10 to 20 more Disney characters!

If You Like Disney Word Search Puzzles, You May Also Enjoy...

Disney Crossword Puzzles One of our most popular kids printable crossword puzzles! Supply the names of some major characters from several Walt Disney stories and movies.

Let's Eat Crossword Can you can figure out the clues to some of these common foods?
Double-Letter Animals Word Search Puzzle This one "otter" be a lot of fun!
Come to the Circus Word Search! Step right up to the big top for this fun puzzle with 25 words.
Kids' Word Search Assortment - View our entire set for kids. Teachers and parents, these are a fun way for children to practice those all-important reading and spelling skills.
Coffee Word Search Are you a coffee lover? Here's a word search puzzle based on that wonderful beverage that many of us can't seem to do without.
50 States Word Search Puzzle How long will it take you to find all 50 of the states of the USA in this challenging puzzle?
---