50 States Word Search Puzzle


This 50 States Word Search Puzzle is great practice not only for students but for anyone who likes a good puzzle. It's an educational word search puzzle that's also a lot of fun. How long will it take you to find all 50 states?
50 States Word Search

Words in the puzzle can be spelled across, up, down, or diagonally, both backward and forward.
Printable 50 States Word Search Puzzle & Word List
Try to see how many of the 50 states can you spot in the word search puzzle without a word list. Can you find at least ten?
Don't worry, though. We've included the list of all 50 states below and on the printable file!
Word List:

Alabama

Alaska

Arizona

Arkansas

California

Colorado

Connecticut

Delaware

Florida

Georgia

Hawaii

Idaho

Illinois

Indiana

Iowa

Kansas

Kentucky



Louisiana

Maine

Maryland

Massachusetts

Michigan

Minnesota

Mississippi

Missouri

Montana

Nebraska

Nevada

New Hampshire

New Jersey

New Mexico

New York

North Carolina

North Dakota


Ohio

Oklahoma

Oregon

Pennsylvania

Rhode Island 

South Carolina

South Dakota

Tennessee

Texas

Utah

Vermont

Virginia

Washington

West Virginia

Wisconsin

Wyoming

Additional Word Searches: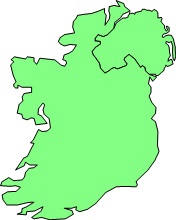 Here are a few more of our favorite educational word search puzzles and crosswords:
Ireland Word Search - Find all counties, rivers and other important words related to the Emerald Isle. Can you find out how many times the word GREEN appears?
NEW! Missing Links - Supply the word that connects both words in the clue. Example: RAW - OUT  Answer: HIDE Fun to solve with your family or classmates!

Space Word Search: An out-of-this world fun and educational word puzzle. Lots of fun!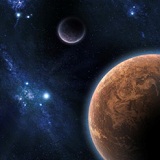 Search A Word Transportation Puzzle See if you can find all of the words in this puzzle that are modes of transportation. This puzzle is more challenging than some and is written inside a very interesting shape!
Geometry Terms and Definitions: Lots of crucial terminology is included in this math crossword. Great review for geometry and math students.
Music Word Search: How familiar are you with German Composers like Beethoven? Try this word search and find the names of 40 German composers from the Baroque, Classical and Romantic eras.
More International Word Puzzles:


Our challenging International anagrams, featuring world countries and their capitals,

Our entertaining British Royalty Cryptofamilies, in which you'll decode the names of past and present members of the Royal Family,

And our unique Asian Cities word scrambles, a fun game in which we challenge you to unscramble the city name and list the country in which the city is located.


O Canada! Explore Canada's provinces, cities, and natural resources in this entertaining word search puzzle.
London Fog - How knowledgeable are you about all things British? Try this word search to see if you can find 45 words related to London.
---