Kids Spelling Games

Change-a-Letter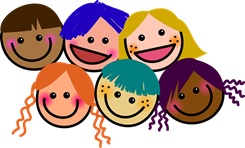 Help boost confidence and improve spelling skills with fun our kids spelling games!
Here's a fun spelling game for your entire class to play. This game requires players to think about vocabulary as well as spelling.
All you need are your students, a large white board or chalk board, and markers or chalk!

Directions

Here's a peek at the printable directions. The full text also appears below. 
Follow these simple instructions for second and third graders:

1. Divide your students into three teams. It's not necessary to have equal numbers of students on each team.
2. Ask the students to line up, single file, so that all three teams are the same distance from the board. Assign each team its own section of the board on which to write.
3. Write a different 3-letter starting word in each section of the board for each team to use.
4.On your signal, the first player in each team comes to the board and writes a new word underneath the starting word that is different by just one letter.
5. When the first player has finished his word, he hands the chalk or marker to the second player on his team and stands at the end of the line.
6. The second player writes another new word that is different by just one letter from the word above it. Duplications are not allowed. Every word must be different.
7. Play continues until time is called. Players may go to the board more than once.
8. If a team gets "stuck" and can't think of a new three-letter word, you may supply a new starter word so that the team can keep playing.
9. When time is called, score each team's words. Award one point for each word that is an actual word and is spelled correctly. (Optional: Take away 3 points for every extra starter word that you supplied.)
10. The winning team is the one with the most points.
Example:
Here is an example of a string of acceptable words:
   sit
   sat
   rat
   ran
   run
   fun
   fan
   fin
   win
   wit

Some good starter words are: top, pat, cap, big, red, hug, and most other c-v-c words.
Variations for Grade 4-6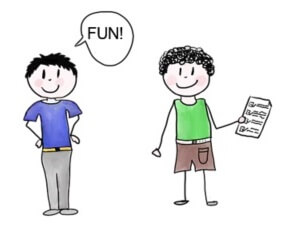 Play with 4-letter words. These are much harder than the 3-letter words, so more starter words may be needed. Good starter words include: line, tale, feel, mall, rate, lose, boot, dull, and many others.
More Kids Spelling Games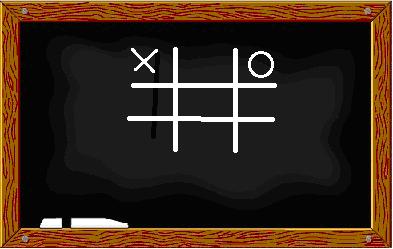 You might also like these Kids Spelling Games...
Spelling Tic-Tac-Toe: A flexible team game. Great practice for those spelling bee competitions!
Team Spelling Bee Game: The only supplies you'll need are the chalkboard and chalk (or whiteboards and markers). For grades 2-6.
Waffle Spelling Game: Kids can play this game individually or with a partner

Reading Games for Kids: Check out our growing collection of reading games and activities.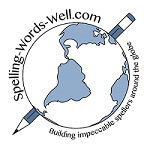 Also, be sure to visit my other site, Spelling Words Well for a HUGE assortment of kids spelling games, spelling worksheets, spelling bee resources, homework ideas and much, much more!
---