Kids Printable Crossword Puzzles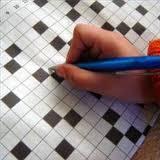 Our kids printable crossword puzzles are not only fun, they are educational too! Look through the topics below to find just the right ones for your favorite kids.  Many of our kids' crosswords are great for the classroom.

We also have more difficult crossword puzzles for older kids and adults.

Newest Kids' Crosswords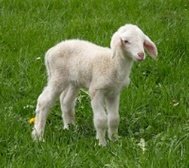 Nursery Rhymes Crossword  Everywhere that Mary went, this animal was sure to go! Help your favorite child complete this fun puzzle that features well-known nursery rhymes. Simply supply part of the next line.
Animal Sounds  Talk about fun!!! This simple crossword is great to solve with even the youngest children. A family helper can guide him/her to successfully complete this puzzle, especially if the child knows what animal says "Moo" or "Meow."
Snack Time  Unscramble the names of ten tasty, nutritious snacks to complete this new puzzle. 
Fun and Easy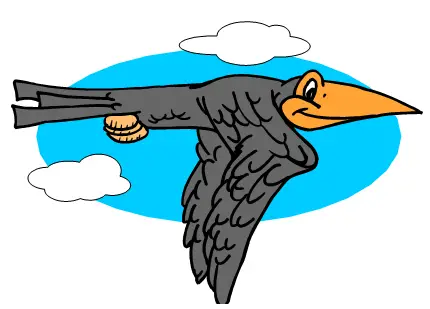 Rhyme Time Crossword Puzzle On this kids' crossword, ask your child to come up with a word for each blank that rhymes with another important work in the clue. Solve the first couple of clues together until s/he has the idea. Then let the child try to finish the rest of the clues independently. 

Color Crossword for Kids Our kids' crossword puzzles provide a fun way to practice important word skills. This simple puzzle focuses on color words. It's really two puzzles in one! Early learners need to unscramble the color word and then write it correctly in the puzzle. It's a great way to reinforce correct spelling of important words--and it's FUN!
Body Part Scramble One of our easiest puzzles for early learners or ESL students. We give you all the letters for each answer, but you need to put them in the right order to spell a part of the body.
Calendar Crossword Do you know all the words (and correct spellings) for these terms from the calendar? Kids will solve clues such as "The day before Wednesday" or "The seventh month" in order to successfully complete this educational crossword puzzle. Use the printable version or check your answers online. 
More Kids Printable Crossword Puzzles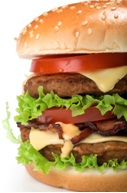 Disney Crossword Puzzles One of our most popular kids printable crossword puzzles! Supply the names of some major characters from several Walt Disney stories and movies.

Let's Eat! Can you can figure out the clues to some of these common foods?It covers a wide assortment of well-known foods and most of them are easy to spell. So sit down with a younger member of your family, grab some snacks, and solve away!
Animal Crossword Puzzles Supply the names we use to describe different baby animals. For instance, what do we call a baby rabbit? If you know the answer is a bunny, you're already on your way to solving this fun and easy animal crossword puzzle!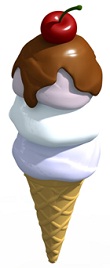 What's the Scoop? A cool, yummy puzzle, all about ice cream! Just unscramble the names of the most popular ice cream flavors and place them in the puzzle. 
Words that Begin with L In this fun word play puzzler, every answer begins with the letter L. How long will it take you to solve it?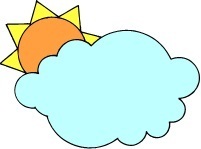 Please visit my other website, www.spelling-words-well.com, for a whole new collection of printable crossword puzzles for kids!


Especially for Students (and Adults Who Want to See if They Learned This in School!)


Spanish Crossword Puzzle Read the clue in Spanish, then write the equivalent English word in the puzzle. The clues include the words for colors, numbers and days of the week. It's great reinforcement for those words that we all should know!

US States and Capitals Crossword You'll need to know all the capitals for states beginning with the letters A-M. Teachers, students, and parents, this one's for you!

US States and Capitals Crossword In this crossword, you'll need to supply the capitals for states beginning with the letters N-W. A word puzzle is always a fun way to review important information!

Math Crossword Puzzle If you're good with addition and subtraction facts, this puzzle will be a breeze!

Science Crossword Puzzles Try out this astronomy crossword to see how much you know about the planets.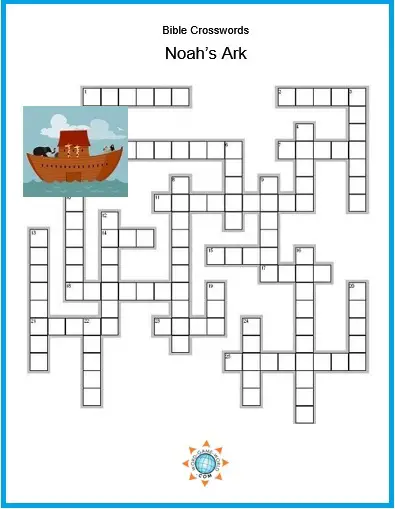 Noah's Ark Bible Crossword Can you answer all these clues on one of the most famous events in the Bible? Two by two the animals went into the ark. Can you solve the clues, one by one?
The Birth of Christ Solve this crossword that features details about the arrival of Baby Jesus as told in the Bible. This puzzle is great to share at Christmas, or anytime!
Be sure to visit these pages for more fun word games for kids:


Ann Richmond Fisher has been a published puzzle writer and educational author for more than 30 years. Ann LOVES to concoct new puzzle formats and solve word games of all kinds! Her puzzles have appeared in Highlights for Children, local newspapers, and dozens of books published by The Education Center, McGraw-Hill and more. Ann is a former classroom and homeschool teacher. See Ann's spelling website at www.spelling-words-well.com. 
Your kids may also enjoy these crossword books. (As an Amazon affiliate, I earn a commission on sales at no extra cost to you.) 
---