Baby Shower Gifts for Mom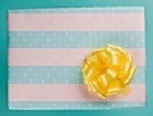 If you're looking for some memorable baby shower gifts for Mom, we have some ideas we think you -- and Mom -- are going to love!
Yes, it's expected that Mom will receive lots of new stuff at the shower for Baby. But it's so very, very nice when the new mom also gets a few special things just for her.

So why not indulge her just a bit with some of these simple ideas? You don't have to spend a lot of money to be thoughtful!
Personalized "Gift Certificates"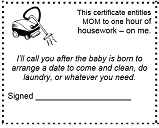 These aren't the kind that you buy at the store. These are labors of love, supplied any of your guests who are willing and able to participate.
Print out our free gift certificates and cut them apart. Choose ones that appropriate for your new mom, and add/subtract others as you like.
At the beginning of the shower (or even before the shower), pass the gift certificates around to your guests and allow everyone who wants to participate to choose one. Each guest fills out the certificate and places it in an envelope. Present this envelope to Mom when she opens all her gifts. She'll be thrilled!
If you want to step it up a notch, place the gift certificates in a pretty basket that also contains sample size bottles of lotions, nail polish and other pampering products.
More Baby Shower Gifts for Mom

Few things say, "You're special," like fresh flowers! Whether you choose fresh flowers from the floral department of your grocery store or cut them in your own backyard, fresh flowers make great baby shower gifts for Mom.
Flowers can be both a nice centerpiece for the table and a lovely take-home gift for the guest of honor.
Movie Tickets


Give Mom permission (and a reason) to go out on a date with her special man! If there are younger kids at home, offer to babysit on date night.
Or, gift Mom with a date night at home! Pay for an online movie rental, order pizza in, and take any other children to your house for the evening. Mom will love it!


Need Some Bridal Party Games?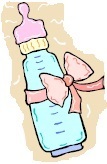 If you need help with baby shower games, try some of these:
Baby Bottle Word Search: It's hard to find a cuter puzzle than this one. Guests must look for simple words, but there's no word list!

Baby Word Search: This word search contains 40 words, but one very important word has been left out of the puzzle. Can you find which one?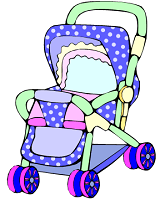 Popular Boys' and Girls' First Names: Which baby names are most popular? Your guests will find out when they play this baby shower word search game.

Baby Equipment Word Scramble: See how fast you can unscramble these words about everyday baby equipment.
---