Baby Shower
Word Scramble Game

Who's So Special?

When you use our free baby shower word scramble game, your guests will have fun, and your preparation will be a bit easier!
Who are the special people in baby's life? Unscramble these words to find out!
Here's a peek at the Printable Version. The text also appears below. You'll find the answers with the printable page or under the orange button below. Have fun solving this page on your own or with your guests!
1. trises                    2. drapang 
3. tromeh                 4. clune

5. scinou                  6. adydd 
7. trerboh                 8. teniua

9. yannn                 10. tretis

11. podetrang          12. sniterim

13. manardg            14. brigheno

15. iriceaptdani

1. sister 2. grandpa 3. mother 4. uncle 5. cousin
6. daddy 7. brother 8. auntie 9. nanny 10. sitter
11. godparent 12. minister 13. grandma
14. neighbor 15. pediatrician
Need Another Baby Shower Word Scramble Game?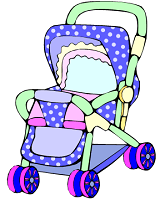 Here are additional items we hope you'll try from our collection of baby shower word scramble games and more. You'll find LOTS more printable baby shower games on this site to make this a baby shower to remember.

Baby Names A to Z: This word scramble puzzle is a bit tougher than the one above. If you want to challenge your guests, or fill more time, try it!

Baby shower word search: This unique puzzle is in the shape of a baby bottle. Very cute!

Baby Equipment Word Scramble: See how quickly your guests can unscramble these words about everyday baby equipment you use for the precious newborn.

Word scrambles are perfect for baby showers, because anyone can win. You provide (or rather, we provide!) all the letters needed to spell each word. So your guests only have to be able to quickly rearrange them.
Tip: Have an extra prize or two handy in case there's a tie between winners.
More Fun Word Games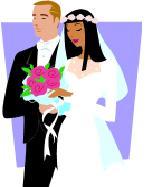 We also have a lot of bridal shower games and activities you might like to try including:
Crazy Bridal Shower Games - Three fun games guaranteed to bring lots of laughs and interaction
Bridal Shower Purse Game - A rollicking fun game where guests earn (or lose) points based on the contents of their purses
Wedding Word Scrambles - Links to several scrambles for wedding shower word play fun!
Please note we also have lots of free word search puzzles and crosswords at all levels of difficulty. Lots of folks especially enjoy our easy crosswords.
These also make great party games!

---