New Cryptograms Weekly!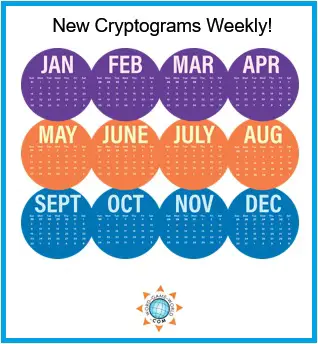 You'll find new cryptograms weekly on this page. Look for clever or amusing cryptogram puzzles every week!
Weekly Cryptograms for Oct 29, 2017

Trick or TREATS!
I have two puzzles for you this week: a cryptofamily of Halloween treats, and a little old poem about autumn which you can find on the printable version. Each puzzle uses a separate encryption.
 Printable Version and Solutions
Weekly Cryptogram for Oct 2, 2017
A recent medical appointment was the inspiration for this cryptofamily. How quickly can you decode each word on this list of related items?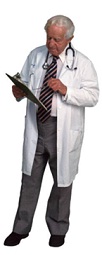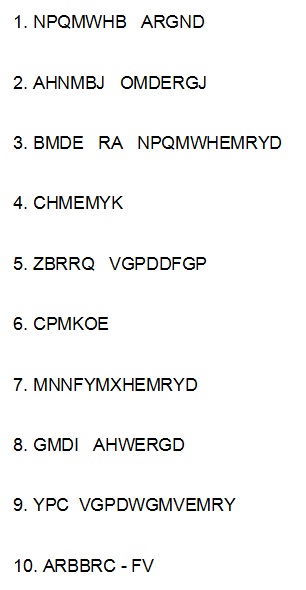 Weekly Cryptogram for Sept 25, 2017
Query Quandary
Here's a great thought for questioning minds!
Printable Version and Solution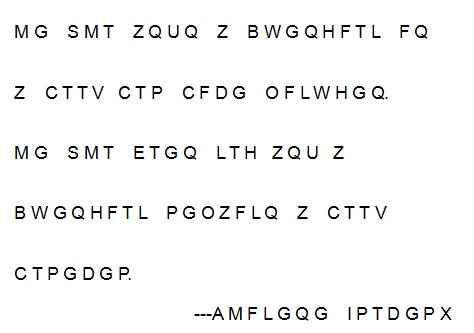 Weekly Cryptogram for Sept 18, 2017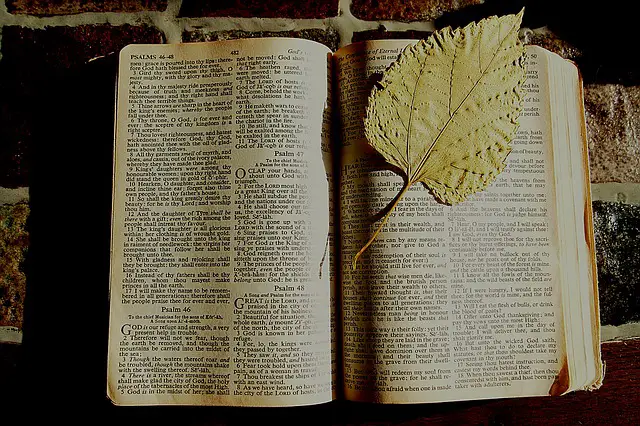 Bible cryptograms are just as fun to solve as any other cryptogram. But they have the added advantage of conveying the truth of God's word. See how quickly you can solve the puzzles here.
Solutions for Cryptograms 1 & 2
Bible Cryptogram #1

RLAHP CABH LHPERBHPR GV DPEIPV... ZDPHP
LDPC ZGSS KP REXP XHAO LDGPIPR.
ZDPHPIPH CABH LHPERBHP GR, LDPHP CABH
DPEHL EVQ LDABUDLR ZGSS ESRA KP.
---XHAO OELLDPZ RGT

Bible Cryptogram #2

UNFYO CNF FAALOYY UNO AFFL DJYETU
UNODL GQHOL, XEU UNFYO CNF NOTA UNO
AFFL NFJFL NDG.
---SLFG UNO XFFH FS ALFZOLXY
Solutions for Cryptograms 1 & 2
Weekly Cryptogram for Sept 11, 2017

Always Remember
Hints for the theme of this puzzle appear in the title, the image, and in one coded word in the puzzle.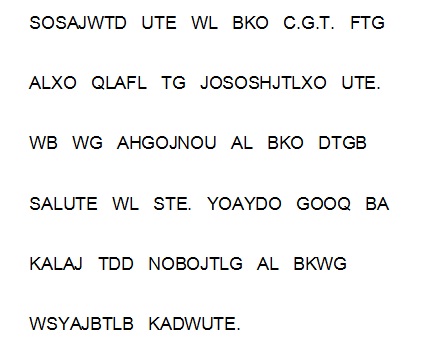 Weekly Cryptogram for Sept  4, 2017
It Could Be Worse
Seriously, it could...! Solve this cryptogram and you'll see what I mean!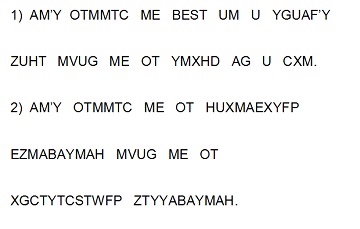 Cryptograms Weekly for August 28, 2017
Catalysts
What things bring about the biggest changes?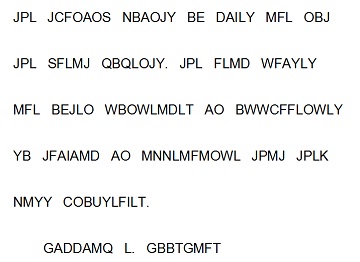 Weekly Cryptogram for August 21, 2017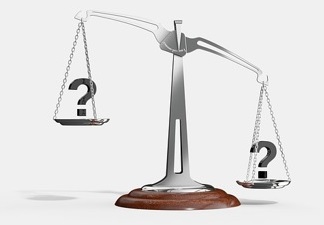 Weighing the Difference
After you solve this cryptogram,ask yourself which one you think is more valuable.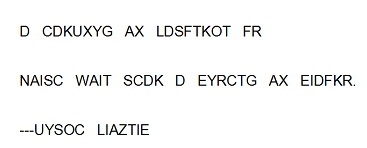 Weekly Cryptogram for August 14, 2017
How do you feel about who's in charge of your country? See what you think about these interesting little quips! Both use the same code.
Printable Version and Solution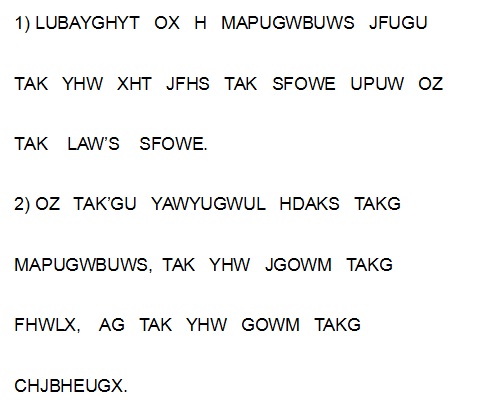 Thanks for visiting our weekly puzzle page! Please note that we have lots more cryptoquotes, cryptograms and cryptofamilies listed here.
Here's just a sample of a few of our popular cryptofamilies:
British Royal Family: Uncover the names of both past and present Royals

Dressed to Dazzle: How many of these do you wear when you dress up?

TV Game Shows from the 70s / Movies from the 70s : Two fun cryptofamilies here. Take a trip down memory lane OR uncover some titles that are familiar to your parents and grandparents!

Famous Chicagoans: Any Windy City experts out there?

Smelly Stuff Cryptogram Puzzle: See if you can come up with this list of smelly things.

Ups and Downs: What comes up? What goes down?
We also have a lot of puzzling anagrams and free word scramble games we think you'll enjoy!

---
Go to main Cryptogram Puzzle page
Return from Cryptograms Weekly
to Word Game World Home