Easy Crossword Puzzles for Kids

Words that Begin With L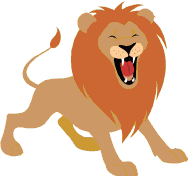 Our easy crossword puzzles for kids make learning fun! Our kids crosswords are printable and free. This puzzle helps them recognize words that begin with the letter L.   Find links to more simple crosswords below.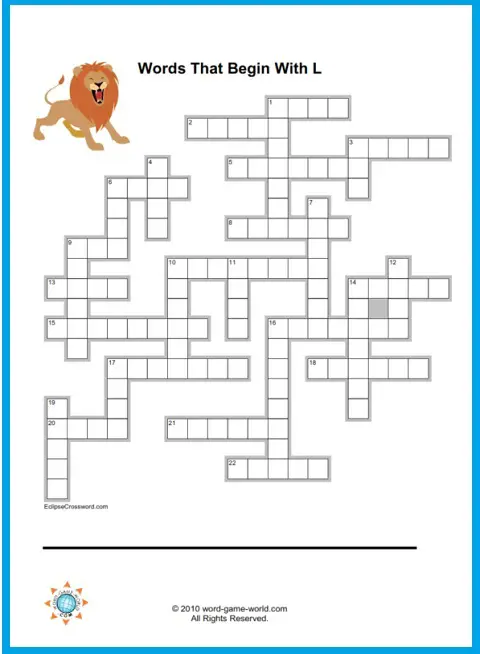 ACROSS
1. bread baked in one piece
2. Another word for BIG
3. When you find out more about something, you do this
5. A green plant often used in salads
6. A large powerful wild cat; the males have a shaggy mane
8. To try to hear something
9. A statement that is not true
10. A hard candy on the end of a stick
13. Opposite of FIRST
14. You do this when something is funny
15. Something good to drink in the summer
16. Red insect with black spots
17. Where you go to check out books
18. Another word for SMALL
20. To use the eyes to see
21. Wood that has been cut into boards and planks
22. Opposite of dark
DOWN
1. There are 26 of these in the alphabet
3. A long part of your body
4. To like someone or something a lot
6. A juicy, sour green fruit
7. A large, spotted wild cat
9. They grow on trees
10. The person who is first
11. This gives off light and helps you see
12. This organ helps you breathe
14. A hard-shelled sea animal often eaten as food
16. A game in which you jump over other people
17. A device that keeps something shut
19. A South American mammal with a soft coat
More Easy Crossword Puzzles for Kids
If your family enjoys our easy crossword puzzles for kids, please try a few more!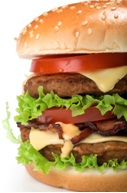 Disney Crossword Puzzles One of our most popular kids printable crossword puzzles! Supply the names of some major characters from several Walt Disney stories and movies.

Let's Eat! Can you can figure out the clues to some of these common foods?

Animal Crossword Puzzles Supply the names we use to describe different baby animals.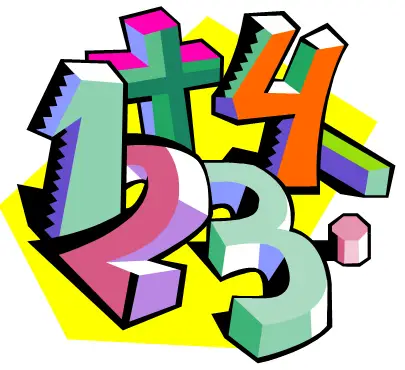 Math Crossword Puzzle If you're good with addition and subtraction facts, this puzzle will be a breeze!
Color Crossword for Kids Try to unscramble color words in this puzzle. This is a super-simple crossword for young learners.

We also have lots of easy word search puzzles and kids' word searches!
---