Easy Printable Crossword

Insects!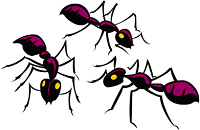 On this easy printable crossword puzzle, you just have to know a little bit about a lot of bugs. And that should be easy, right? After all, you've probably been dealing with them for your entire life!
Seriously, you'll probably have no problem with this puzzle, even if you're not a scientist.
Easy printable crossword and answers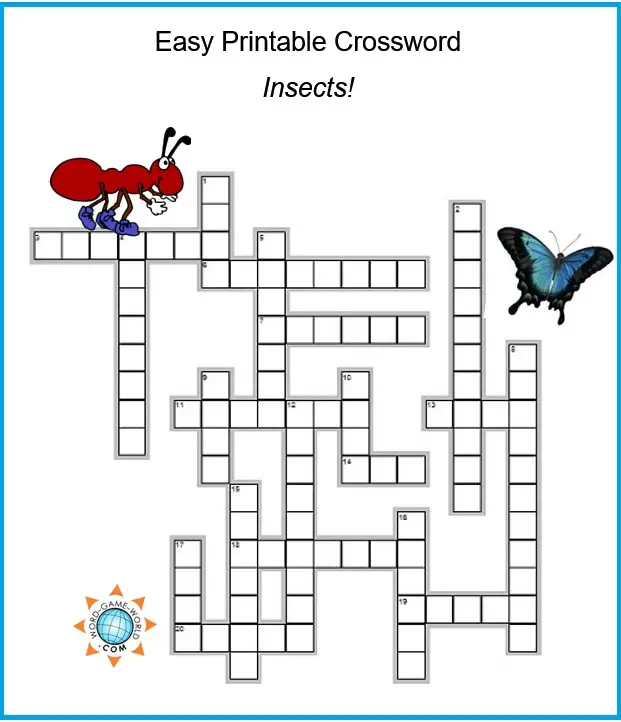 Clues:
ACROSS
3. It chirps loudly and jumps quickly
6. This insect gives off a bad odor
7. Brown insect with pincers and long antennae
11. It's often red with black spots
13. Tiny insect that sometimes leap onto pets
14. Number of legs on all insects
18. Insect that eats wood
19. Number of body parts on insects
20. What bees make that we like to eat
DOWN
1. Insects that build small hills
2. Wormlike animal that spins a cocoon
4. This kind of eye allows insects to see in many directions
5. Insect that seems to "light up" at night
8. Jumping insect with very long legs
9. This insect, like a bee, can also sting people
10. Most insects hatch from these
12. Beautiful insect that comes out of a cocoon
15. Name for the "feelers" on insects' heads
16. What bees like to eat
17. Insect that flies around lights at nighttime
Why not solve another easy printable crossword?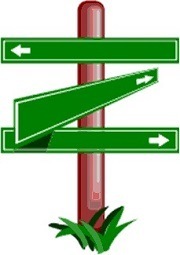 Try another easy crossword or two from this list of recommended puzzles:
Road Signs - Follow the signs for a fun, easy crossword puzzle. Simply supply the message shown on the sign. Quick and simple for kids and adults alike!


Home Work Supply the names of 20 interesting types of homes.

American Holidays and Special Observances There's so much to celebrate!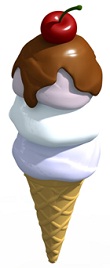 What's the Scoop? A tasty puzzle, all about ice cream!

Famous Pairs: If you can finish clues like peanut butter and ?, you'll have a blast with this one!
Corny Jokes Crossword In this printable crossword puzzle, every clue is very corny joke or riddle!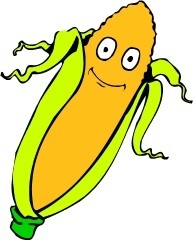 Let's Eat: If you're ready for something just a wee bit tougher, try this one. You'll probably have little problem thinking of the right word, but you'll have to spell it correctly to complete the crossword!

We hope you'll come back and try many more of our easy crosswords and other fun word games. Don't miss our special collection for kids. 

Adults like these, too!

---