Crosswords for Kids
Nursery Rhymes
Our crosswords for kids cover a lot of fun topics, and this one is no exception! To solve it, your child will need to know some popular children's poems and nursery rhymes. If he/she doesn't know them, you can help. So think back to your childhood and review some very fun rhymes!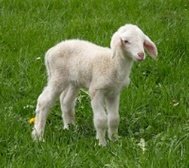 To solve this fun kids' crossword puzzle, you need to finish the beginning line from ten popular poems. Kids, if you don't know these rhymes, please ask an older family member for help. Then ask your helper to tell you the rest of the rhyme. You will share some fun times together, for sure!
ACROSS
2.   Mary had a little ___
6.   Little Bo Peep has lost her ___
7.   Hickory, dickory dock; the mouse ran up the ___
8.   Twinkle, twinkle, little ___
9.   Hey, diddle-diddle, the cat and the ___ 
DOWN
1.   Patty cake, patty cake, baker's ___
3.   Old Mother Hubbard went to the cupboard to get her poor dog a ___
4.   Humpty Dumpty sat on a ___
5.   The itsy-bitsy spider climbed up the water ___
7.   Little Jack Horner sat in a ___
Digging a Little Deeper...
Can you finish this nursery rhyme line?
   "Simple Simon met a pieman going to the ______"
Scroll below to find the answer.
More Crosswords for Kids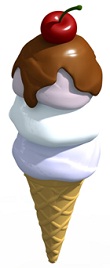 What's the Scoop? A cool, yummy puzzle, all about ice cream! Just unscramble the names of the most popular ice cream flavors and place them in the puzzle. 
Rhyme Time Crossword Puzzle Here's a fun crossword for young children to enjoy as they complete the sentences with words that rhyme.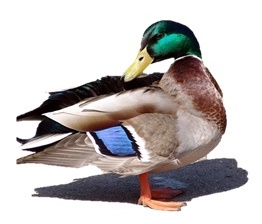 Animal Sounds  Talk about fun!!! This simple crossword is great to solve with even the youngest children. A family helper can guide him/her to successfully complete this puzzle, especially if the child knows what animal says "Moo" or "Meow."

Animal Crossword Puzzles Supply the names we use to describe different baby animals. One of our simplest crosswords for kids. 
FAIR
More Word Games for Kids
You may also like our kids' crosswords, word scrambles and reading games. Here are just a few samples: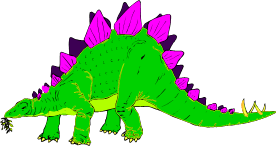 Dinosaur Word Search - Find 25 words, hidden in all directions, that are related to these fascinating animals. Also find out how many times the word DINOSAUR appears!

Disney Word Scramble - Unscramble the names of 12 important female Disney characters. Did your favorite make our list?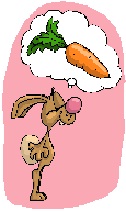 Rabbit Reading Race: One of our most popular games! Players read and complete sentences with high-frequency words as they race to the finish line. Lots of fun for students in Grades 1-2

---