Fun Reading Games

Rabbit Race Reading Game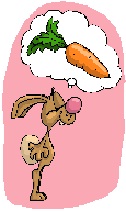 Who wins when kids play fun reading games? Everyone! The kids learn valuable reading skills while they play and compete. Teachers and parents don't have to nag and drag kids through more dull drills.
Why not try several of our fun reading games while you're here?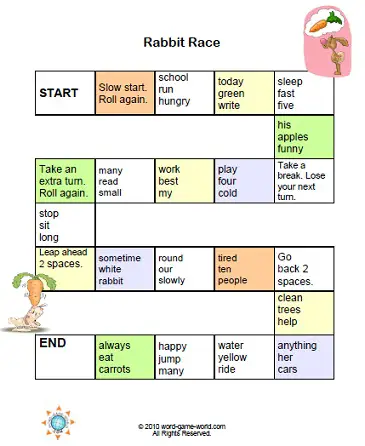 Skill: Reading common sight words, making sensible sentences
Grade Level: 1 - 2
Players: 2-4
Objective: Be the first person to reach the end of the game board
Supplies: PDF Game Board and Sentence Cards; a marker for each player; a standard die
To Play:
1) Print the reading game board and sentence cards.
2) Cut the cards apart and put them in a pile, face down on the table.
3) The first person rolls the die and moves forward that number of spaces. He picks up a sentence card and reads it to the other players.

4) If the player can use one of the words on his space to complete his sentence, he remains on that space. If he cannot make a good sentence, he goes back to the space where he started. He rolls again, moves forward and chooses another sentence card.
5) After two attempts, if a player is unable to complete a sentence, he goes back to where his turn began, and his turn is over. NOTE: Players decide together if a sentence is acceptable. It's okay if it's silly, but it needs to be a proper sentence. For example, "I feel very small today" is okay. "We all love my" is not okay.
6) Sentences that have been used should be placed face down at the bottom of the pile.
7) The other players follow the same procedure, in order.
8) The first player to reach END wins the game.
Variation: For a longer game, use a spinner with just 3 - 4 spaces instead of a standard die.
More Fun Reading Games


Quick Draw: Kids must follow directions and draw simple objects correctly. Accurate reading comprehension is a must! Students can add additional directions, making this a game to reuse throughout the school year. Grades 2-4
We also recommend this Joke Qs and As game for grades 2-5. Your readers will laugh while they learn!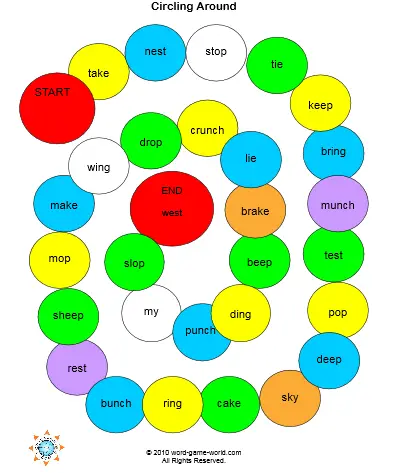 2nd Grade Reading Fun: Circling Around is a reading activity that help kids practice reading words and finding rhymes.

3rd Grade: Four Score - Build reading and writing skills with this fun activity. This game gives students practice using antonyms.
Your kids may also enjoy...
---