Word Search Bible Fun

Joseph  - Son of Jacob

You've come to the right place for word search Bible fun! These puzzles are great for all ages. Use them to teach or review important Bible passages.
This puzzle focuses on the fascinating life of Joseph, found in Genesis, Chapters 30 – 50.
Find the 42 words listed below in this word search puzzle. They may appear in any direction, both backward and forward. Also find one phrase that is NOT on the list, the name of his most famous garment. 
Here's a peek at the printable page. For best results use these links: Printable version of puzzle        Answers
ASHER

AUTHORITY

BAKER

BENJAMIN

BROTHERS

CANAAN

CISTERN

CUPBEARER

DAN

DREAMS

EGYPT

EPHRAIM

FAMINIE

FATHER

FLOCKS

GAD

GOSHEN

GRAIN

HANDSOME

INTERPRETER

ISRAEL

ISSACHAR

JACOB

JUDAH

LEVI

MANASSEH

MASTER

NAPHTALI

NILE

PHARAOH

POTIPHAR

PRISON

RACHEL

REUBEN

SEVEN YEARS

SHEPHERD

SIGNET RING

SILVER CUP

SIMEON

WARDEN

ZEBULUN
More Word Search Bible Puzzles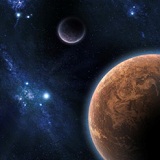 Be sure to try these puzzles :
Creation Locate some key words from Genesis, Chapter One in this popular word search puzzle.
Miracles of Jesus Read the Bible passages for 20 of the miracles Jesus performed, finished sentences, and solve a word search. Lots to do here!
Kings Can you find the names of all the kings listed in the books of I and II Kings? We've added a twist. One of the names is actually a Queen! Which one is it?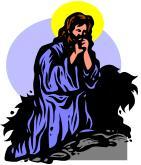 Who Was Jesus Jesus was called by many names in the Bible. We've hidden 40 of them in this puzzle. See how many you can find.
The Books of the New Testament Great for personal use or a Sunday School class. Find all the books of the New Testament. Don't miss the little "twist" in this one!
We have lots of other types of free, printable Bible word games as well. Keep reading to see more...

Bible Crosswords


The Apostle Paul See how much you remember from the scriptures about the fascinating life of the Apostle Paul.
The Birth of Christ Solve this crossword about the birth of Christ. You probably know the account quite well, right?

Bible Games for Kids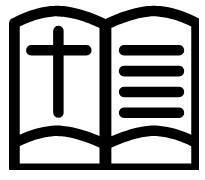 David and Goliath Word Puzzle Here's a unique word game for kids about one of the most beloved stories in the Old Testament.
Bible Puzzles for Kids, ABC style!
In this fun puzzle, kids must remove each letter of the alphabet to reveal in important Bible verse.
---