Bible Activities for Children
Bible Picture Puzzles
Here's one of my favorite Bible activities for children. It's easy, flexible and can be used to reinforce almost any Bible story. By following my simple step-by-step directions, you'll soon have oodles of puzzles from which your young Bible scholars can choose.
Instructions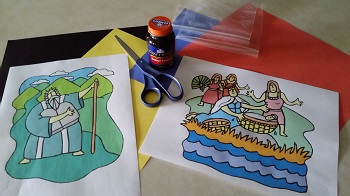 Supplies:
Bible story pictures, coloring pages, or even calendar photos that illustrate God's creation
Rubber cement or a glue stick
Colored construction paper or card stock
Scissors
Resealable plastic bags
1. Glue each picture onto a piece of construction paper, leaving a "frame" as shown. (The pictures I've used here are from my Life of Moses coloring pages.)
The construction paper serves to stiffen the picture. It also provides a "frame" which gives children clues about how to assemble the pieces. But the best part of using colored paper, to me, is that it makes sorting puzzle pieces nearly foolproof, when pieces get mixed up.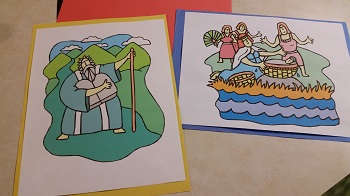 2. Cut each picture into large chunks. For very young children, cut the image into a small number of pieces. For older kids, cut more pieces.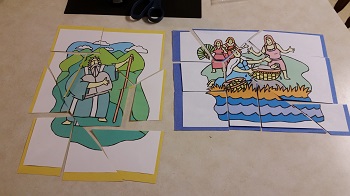 3. Store each puzzle in its own resealable bag. This is where the benefit of the colored background paper comes into play. If the pieces from the two puzzles above get mixed up, it's easy to sort them by color!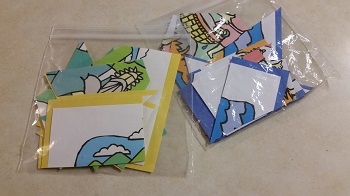 4. Be on the lookout for more pictures that can be used to make good Bible story puzzles. Remember to use many different colored papers as backgrounds. That way you can offer groups of students an assortment of puzzles from which to choose, without pieces becoming mixed up. 
More Bible Activities for Children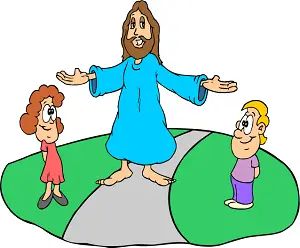 Bible Coloring Sheets - Set of three unique pages in which kids will finish writing important Bible verses, finish drawing the picture, and finally color the page. Fun and worthwhile!

Jesus Does Amazing Things - Set of 5 wonderful coloring sheets about the life of Christ, and a reminder that Jesus can do amazing things in the life of your child!
Pop Up! - How much fun will your kids have learning Bible verses? Try this game and find out! Ideal for Bible School and Church School groups.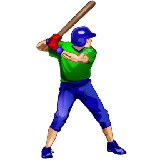 Bible Baseball Batter Up! Test your group's knowledge for Bible Trivia in this fun game for any size group. We've included a printable Bible trivia list of 30 questions and answers for your convenience.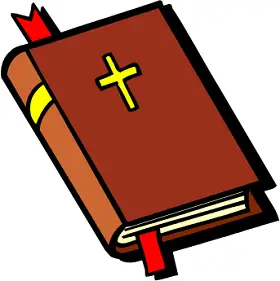 Bible Verses for Kids - Two sets of important, kid-friendly scriptures to unscramble and write. This is a great activity that will reinforce key verses from both the Old and New Testaments. 
Other Bible activities for children here at Word-Game-World include Bible word search puzzles, Bible games, and Bible trivia. Try them all!
---