Bible Coloring Pages
for Kids
Jesus Does Amazing Things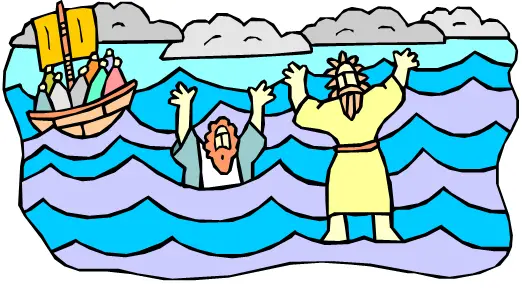 These Bible coloring pages for kids feature four Bible stories about amazing events from the life of Christ. The final page tells kids that Jesus can do amazing things in their lives today! What could be better than that?
Each page includes a scripture passage that should be read with kids at the beginning of the lesson. There are sentences to complete and a lively picture to color. 
Use these fantastic pages to remind kids about their amazing Savior!
Jesus Gives Me Strength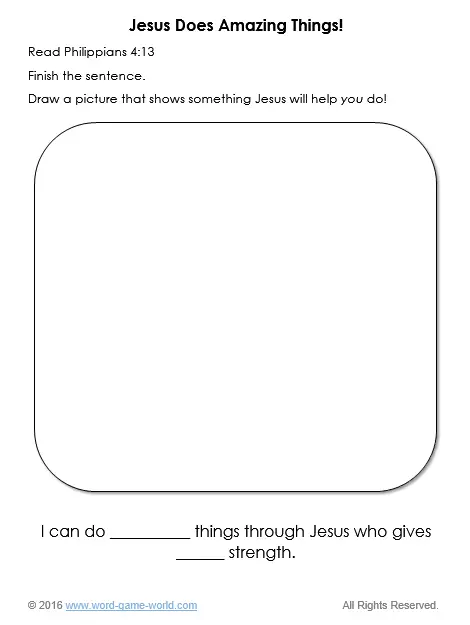 On this final page, teach children that Jesus' power works in people today, just as it did back in the Bible. 
Encourage kids to share examples they've seen of Jesus' hand in their lives.
Be ready to share some stories of your own!
Get all five printable coloring pages here. 
This Bible story and activity features the account in Matthew 14 when Jesus fed a crowd. This is a great accompaniment to the matching coloring page above. 
More Bible coloring pages for kids, and other activities: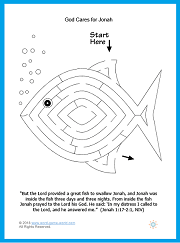 Sunday School Printables - Your students will love solving these fun mazes as you teach them about Jonah and a special verse from the Gospel of Matthew. 
Color the Bible Verse Game - Here's a simple, fun new game in which kids compete to color Bible verses, letter by letter. More fun Bible coloring pages for kids!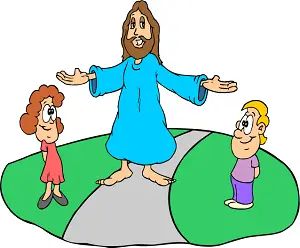 Bible Coloring Sheets - Set of three unique pages in which kids will finish writing important Bible verses, finish drawing the picture, and finally color the page. Fun and worthwhile!
Order, Please! A fun, flexible game to help groups of students memorize learn Bible verses. Also perfect for Bible School!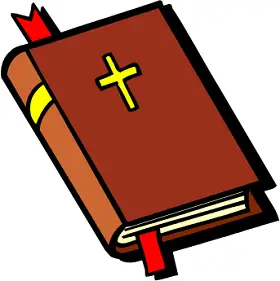 Scrambled Bible Verses for Kids - Give your kids more fun Bible practice as they unscramble 7 important, uplifting verses from the New Testament and 7 more from the Old Testament. No prep for you!
Pop Up! - How much fun will your kids have learning Bible verses? Try this game and find out! Ideal for Bible School and Church School groups.
The Birth of Christ Solve this crossword about the arrival of Baby Jesus. Great for Christmas -- or anytime!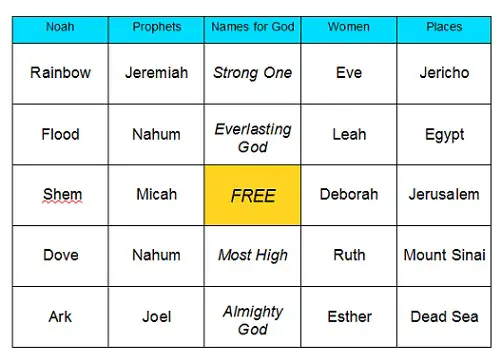 Bible Bingo Game Old Testament Bible Bingo at its best! Play it at your next family night or youth group meeting.

The Books of the New Testament Word Search that's great for personal use or a Sunday School class. Find all the books of the New Testament. Don't miss the little "twist" in this one!
Bible Puzzles for Kids, ABC style! In this fun puzzle, kids must remove each letter of the alphabet to reveal in important Bible verse.

---
Bible Coloring Pages for Kids