Free Printable Crossword Puzzles
Missing Links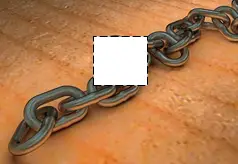 You'll be busy for a long time with our many free printable crossword puzzles! Why not start with this one?
To solve each clue in this unique crossword, you need to figure out which word is the missing link that complese each of the other words. Your answers will usually form compound words or phrases. 
For example, the clue in #1 Down reads "raw - out." The missing link is HIDE because  RAWHIDE and HIDEOUT are two common words. 
Missing Links Crossword
Printable Clues, Puzzle, and Solution
Across

1.   gold – stick

3.   snow – string

6.   honey – drop

9.   air – dance

10.  camp – place

11.  cup – game

12.  work – music

13.  green – tack

16.  street – pool

17.  bare – ball

18.  dog – land

20.  left – turn

21.  some – in

22.  rain – tie

23.  pony – spin

25.  sweet – beat

27.  common – holder

29.  news – weight

30.  snow – wood


32.  there – cast

33.  quick – castle

2.   raw – out

4.   house – tight

5.   tooth – up

7.   hog – room

8.   knee – stone

11.  peanut – fly

12.  sweat – tail

14.  flea – place

15.  back – stick

16.  water – fast

17.  grape – cake

18.  feather – loss

19.  cut – fit

21.  drive – ward

23.  time – cloth

24.  copper – light

26.  crab – sauce

28.  clothes – point

31.  pop – bread
For More Word Play Fun...
Start with any clue and answer from the puzzle. Extend the "chain" of words by adding more links. Here's an example for 1 Across: gold - fish - stick- pin - point. How long can you make your chain? Contact me with your answers, and I'll share them!
More Free Printable Crossword Puzzles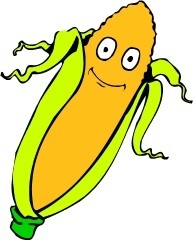 I have a huge collection of EASY crosswords, including
Corny Jokes Crossword - In this printable crossword puzzle, every clue is very corny joke or riddle!
Famous Pairs: If you can finish clues like mac and ______  or peanut butter and _____, you'll have a blast with this one! It's really fun to solve with a friend.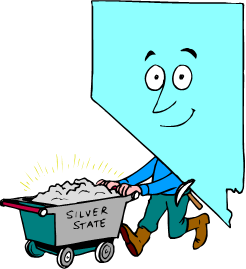 If you like more challenging free printable crossword puzzles, try some of these:
A State by Any Other Name Each clue is the nickname for one of the 50 states in the U.S. You supply the state that matches! Even if you know only a few answers at first, you should be able to complete this interesting puzzle!

Music Crossword Puzzles Here's an Elvis printable crossword puzzle for the faithful Elvis fans!
Stormy Weather - Weather or not this is a breeze to solve, I'm sure you'll feel right as rain when you've finished! Each clue in this crossword is a scrambled word related to the weather. 

---