Kids Reading Games

Spin It to Win It!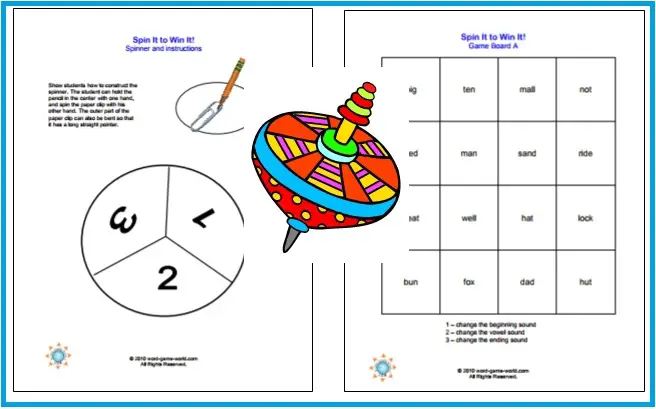 You'll find a variety of kids reading games on this site, because we believe that learning to read can be fun!

In this game, children will spin the spinner, read and change words, and use the words in sentences.
Directions:

Skill: Reading common words, phonics, making sensible sentences
Grade level: 1-3
Players: 2
Objective: Mark the most spaces on the game board
Supplies: Pdf game board and spinner, a marker for each player, a different colored crayon for each player.
To play:
1.  Print the game board and spinner. (The two game boards are written at different levels. Use the one most appropriate for your learners.) Laminate, if possible, or make several game boards so that players can color on a new board for each round. Follow directions for making the spinner.
2. Players begin by placing their markers on any space on the board.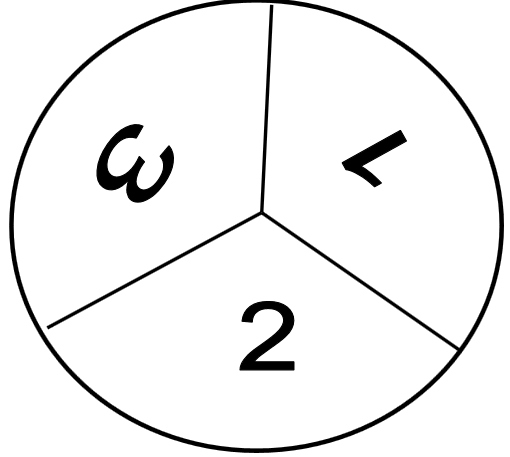 3. Player 1 spins. He moves his marker that number of spaces. He may move horizontally, vertically or diagonally to any adjoining space.

4. Player 1 reads the word on the space and uses it in a sentence. Then he spins again to get instructions for making a new word. Think of a word that's the same except for the beginning sound Think of a word that's the same except for the vowel sound Think of a word that's the same except for the ending sound Tell students to think about the sounds of the new words, and not necessarily how the words are spelled.
5. If Player 1 is able to do this successfully, he uses his crayon to mark an X on the square. If he is unable to use the word in a sentence and make a second word, his turn is over. He stays where he is and does not mark the square. (Sometimes it may not be possible to make the second word.)
6. Player 2 follows the same procedure.
7. The game is over when all squares have been marked. The player with the most Xs is the winner.* Wipe the game board clean, or get a new copy, and play another round or two as time allows.
*Variation: The player who marks the last square wins.
More Kids Reading Games:

We also recommend these kids reading games:
Jokes and Answers: See if your students in grades 2-5 really understand what they're reading in this super-fun game!

Sight Word Bingo: A ready-to-print Bingo game with some of the most basic sight words for beginning readers. Grade level: K-1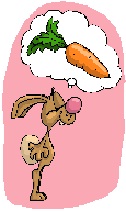 Rabbit Reading Race: Players read and complete sentences with high-frequency words as they race to be the first to the finish line.
Grade level: 1-2
Let's Sort It Out!: Here's a great phonics game featuring short or long vowel sounds. Great for beginners. Also a fun bonus game on this page! Grades K-2

Quick Draw - Free Reading Game: Kids must follow directions and draw simple objects correctly. Accurate reading comprehension is a must! Students can add additional directions, making this a game to reuse throughout the school year. Grades 2-4

---