Home
Contact Us
Site Map
Word Scramble Games

Asian Cities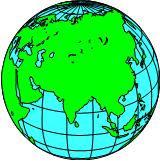 Here's one of our most challenging word scramble games--that is, unless you're an expert on important cities in Asia. If you need help, consult an atlas, or better yet, work with a friend. Then come back and try more of our word games and puzzles.
Instructions:

Unscramble the names of each of these cities in Asia and also identify the country in which each city is located.
Printable Asian Cities Word Scramble
Word List:
LOUSE
CHAIRAK
LAAMIN
YOOTK
BLASTIUM
HADAK
GASHHINA
HIDEL
ARKAJAT
PRAGNOSEI
HAGABDD
GOBNAKK
NORGANO
INAHO
LUCTACAT
JIBEGIN
NATHER
APETII
MANKHUTDA
BIASMADAL
PHUTHMI
HOPPEMNNH (2 words)
MACHINAIG (2 words)
MYINCHOTHICHI (4 words)
1. Seoul, South Korea 2. Karachi, Pakistan 3. Manila, Philippines 4. Tokyo, Japan 5. Istanbul, Turkey 6. Dhaka, Bangladesh 7. Shanghai, China 8. Delhi, India 9. Jakarta, Indonesia 10. Singapore, Singapore 11. Baghdad, Iraq 12. Bangkok, Thailand 13. Rangoon, Myanmar 14. Hanoi, Vietnam 15. Calcutta, India 16. Beijing, China 17. Tehran, Iran 18. Taipei, Taiwan 19. Kathmandu, Nepal 20. Islamabad, Pakistan 21. Thimphu, Bhutan 22. Phnom Penh, Cambodia 23. Chiang Mai, Thailand 24. Ho Chi Minh City, Vietnam
If you liked solving this Asian City scramble, we highly recommend you try our challenging set of International Anagrams!

More Free Word Scramble Games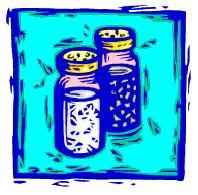 We think you'll also want to try these word scrambles. They're all a bit easier than the one above.

Fruit and Veggie Frenzy Start with a common word. Add one letter. Rearrange to spell the name of a fruit or vegetable. Healthy fun!
North American Cities Try to untangle this list of sixteen cities.
Spice It Up: A list of 20 spices and seasonings to untangle. Fun to do at the office or even at a bridal shower.

Oxymoron Scramble: Here's an unusual word play scramble. Discover 20 goofy sayings we use that don't really make much sense.

Books of the Bible Word Scramble People of all ages will enjoy this Bible game with a twist! Great for family night or Bible classes.

Don't miss our easier Kids' Word Scrambles.
More Fun Word Games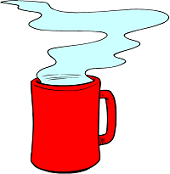 While you're here, be sure to try some of our other word puzzles, including:
Coffee Word Search: Find words all about coffee inside our mug-shaped puzzle!

ZigZags: See how long it takes you to zigzag your way through each diagram of seven-letter words!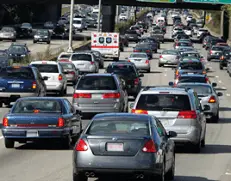 Commuter Crossword Puzzles You shouldn't need a crossword puzzle dictionary to solve this, making it the perfect puzzle for commuters. Print out an extra copy or two to share with your co-workers.
Buzzwords: You'll crossword-type clues, search through a honeycomb of letters, and unscramble anagrams to solve these sweet puzzles. There's no other puzzle quite like this!
There's something for everyone here at Word-Game-World!
---
Go to more Word Scramble Games