Difficult Word Search Puzzles

Five-Letter Fiasco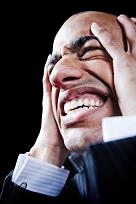 As with all difficult word search puzzles, this one is not for the fainthearted. Hopefully solving this word search won't make you quite as frustrated as this guy, but we don't promise it will be easy!
There are 70 five-letter words hidden (in any direction) in this word search. But we don't supply the word list.
Each word starts with one of the last five letters of the alphabet: V, W, X, Y, or Z. Remember, we warned you. This is probably the most difficult of all of our word find games!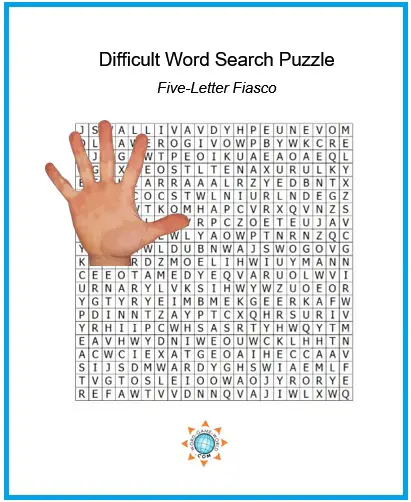 Word List:
None, remember? It is available on the printable version! But here are two of the words in this difficult word search to help you get started:
 VALUE, ZONED
There are only 68 more to go!

Looking for more difficult word search puzzles?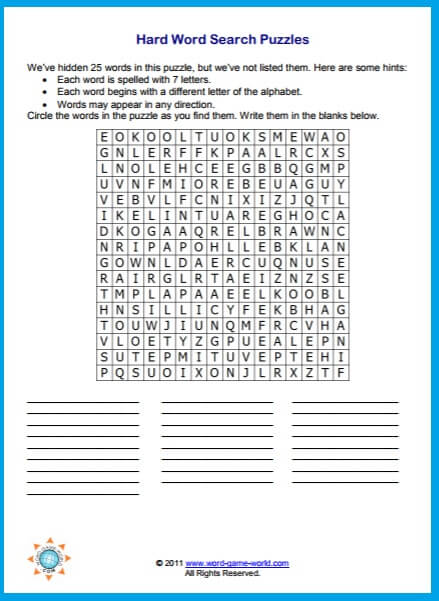 Here's another hard word search puzzle. How long will it take you to solve? There are only 25 words to find this time.
For more fun word search puzzles that are a bit easier try these: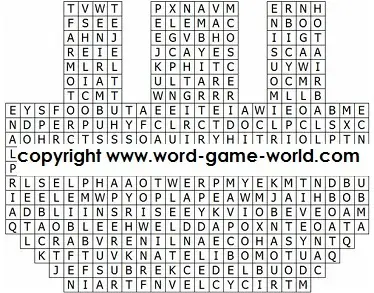 Search A Word Transportation Puzzle See if you can find all of the words in this puzzle that are modes of transportation. How many of these have you taken?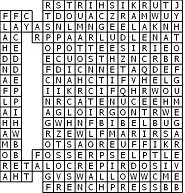 Coffee Mug Word Search - In a fun shape!

Music Word Search How familiar are you with German Composers like Beethoven? Try this word search and find the names of 40 German composers from the Baroque, Classical and Romantic eras.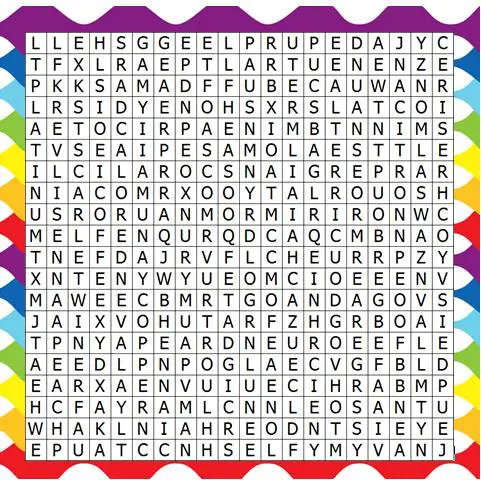 Color Me Puzzled Will this puzzle have you seeing red? We sure hope not!
The Finer Things in Life Even if you don't have some of these more luxurious items, we think you'll enjoy solving this puzzle!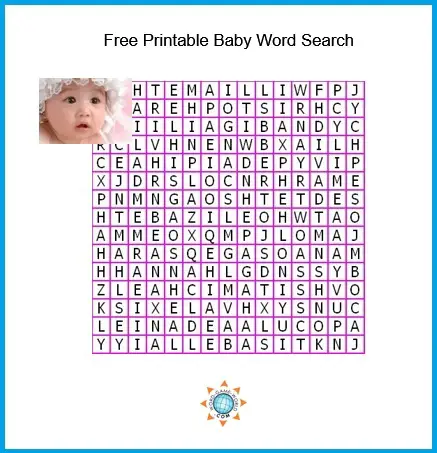 Top Baby Names for Boys and Girls Find the names used most often in the U.S. from 2000 to 2008. We can also help you with several baby shower word scrambles for your next baby shower.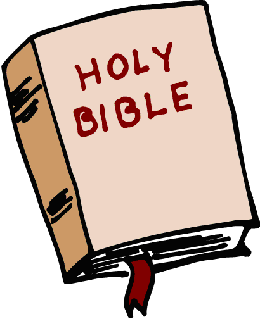 The Books of the New Testament Search for all the books of the New Testament. Don't miss the little "twist" in this one!


Additional Kinds of Word Puzzles: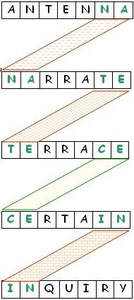 Since you like difficult word search puzzles, you may also be interested in more extra-challenging puzzles. Please try our assortment of anagrams and our puzzling cryptogram word games.

ZigZags - If you like to solve free printable word puzzles, we think you'll love our ZigZags! See how long it takes you to zigzag your way through each each diagram of seven-letter words.
Buzzwords! Our own original design. Solve crossword clues by searching for answers in this sweet honeycomb puzzle. There's nothing like it!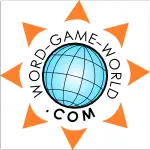 Don't miss our crossword collections!

Come back again to check out our growing collections of all sorts of word games here at Word Game World!
---