Search Word Puzzles

Color Me Puzzled!

Are you looking for more search word puzzles to conquer? Try this one out see what you think. You won't find the ordinary colors – like pink, black and brown here. But you will (hopefully) find the names of 60 other colors inside this word puzzle.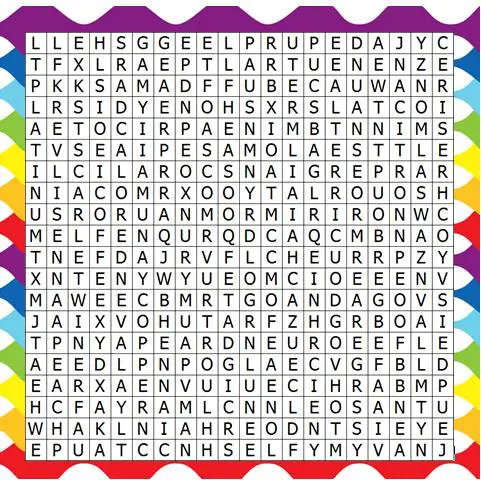 Word List:

ANTIQUE GOLD

APRICOT

BRONZE

BUFF

BURGUNDY

CANARY

CERISE

CITRON

CLARET

COFFEE

COPPER

CORAL

CORDOVAN

CRIMSON

CYAN



DAMASK

EBONY

ECRU

EGGSHELL

FLESH

FUCHSIA

GOLD

HENNA

HONEY

JADE

LAVENDER

LILAC

MAGENTA

MAHOGANY

MANDARIN



MAROON

MAUVE

NAVY

NEUTRAL

OCHRE

OLIVE

ORCHID

PEA GREEN

PEACH

PEARL

PLATINUM

PUCE

PURPLE

ROSE

ROYAL BLUE


SABLE

SAFFRON

SALMON

SCARLET

SENNA

SEPIA

SILVER

TAUPE

TAWNY

TERRA COTTA

TURQUOISE

UMBER

VERMILION

WHEAT 

WINE

More Search Word Puzzles:
Hard Word Search Puzzle Find just 25 words in this puzzle. Sound easy? We don't tell you the words, but we will give you a few hints. Challenging and fun!
Here's another difficult word search puzzle. How long will it take you to solve? This one's a whopper, with 70 words to find, and NO word list!

Search A Word Transportation Puzzle See if you can find all of the words in this puzzle that are modes of transportation. How many of these have you taken?

Music Word Search  How familiar are you with German Composers like Beethoven? Try this word search and find the names of 40 German composers from the Baroque, Classical and Romantic eras.
Spanish Word Search Puzzle Do you know the Spanish word for these English number, color and calendar words?
For more fun search word puzzles that are a bit easier try these: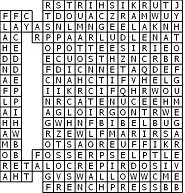 Coffee Time Word Search - In a fun shape!

Fruity Word Search Find the names of 25 fruits in this easy,tasty puzzle.
Football Word Search Are you ready for some football and a football word search? Find 54 terms related to football.
Bible Word Search Puzzles Use our collection of Bible word search puzzles to teach and review important Bible passages. Great for groups or individuals. Watch out for the unique twists we add to our puzzles!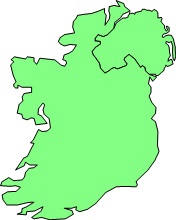 Ireland Word Search - Find all counties, rivers and other important words related to the Emerald Isle. Can you find out how many times the word GREEN appears?
Movie Word Search - Supply the missing word in 30 movie titles, then find the words in the diagram. Two puzzles in one!
Additional Kinds of Word Puzzles: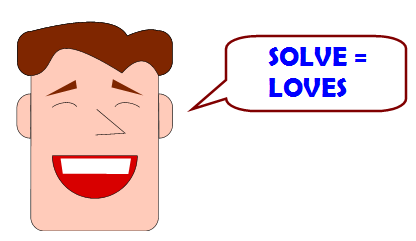 Anagrams - Try our unique assortment of interesting anagrams. How many can you solve on your own?

Buzzwords! Our own original design. Solve crossword clues by searching for answers in this sweet honeycomb puzzle. There's nothing like it!
Cryptograms - Lots of cryptograms, cryptoquotes and cryptofamilies to decode. Puzzling fun at its best!

Don't miss our crossword collections!

Come back again to check out our growing collections of all sorts of word games here at Word Game World!
---