Easy Online Crossword Puzzles
Animal Idioms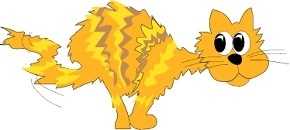 Easy online crossword puzzles don't get much better than this! Folks of all ages CAN solve this puzzler that features animal idioms.
So don't be a scaredy cat! Dive right in and see how much fun you'll have solving. Simply supply the word that's missing from each a clue in the puzzle. Your answer will be the name of an animal. 

Animal Idioms

If you work hard as a horse, you're sure to finish this easy crossword puzzle long before the cows come home!
Printable Crossword and Answers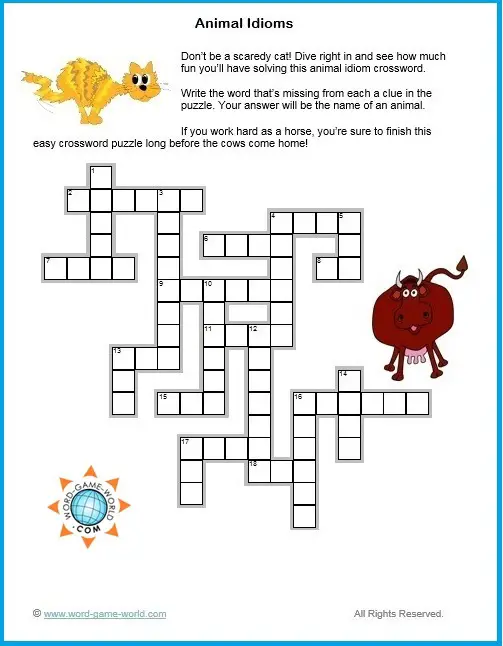 Clues
Across

2.     Would you please stop the ___ business and just do your job?
4.     Don't be like the boy who cried ___.
6.     She will never change her mind because she is as stubborn as a ___.
7.     He looked like a ___ caught in the headlights when dropped the valuable vase.
8.     The furniture mover was as strong as an ___.
9.     Don't change ____ midstream just because something doesn't go your way. (plural)
11.   When Big Joe visits, he is like a ___ in a china shop.
13.   Since you're so quiet, does the ___ have your tongue?
15.   After being in the ___ race all way, it's nice to slow down on the weekends.
16.   I've been as busy as a ____ all morning.
17.   My neighbor is always as gruff as a ____.
18.   My brother was sick as a ___ after eating the bad food.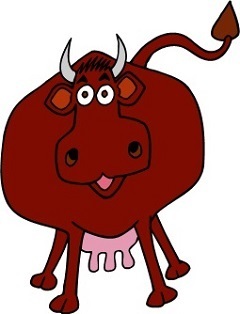 Down
1.     The little boy tried to be as quiet as a ___ as he snuck down the steps.
3.     No one wants to talk about the ____ in the room.
4.     He tried to ___ out of doing a personal favor for his boss.
5.     Because the detective was as sly as a ___, he caught the thief.
10.   I was scared as a ___ when I heard the knock on my door.
12.   The man apologized for his bad behavior, but a ___ can't change its spots.
13.   This new business is sure to be a cash ___.
14.   He's as gentle as a ____ with his newborn daughter.
16.   I have to ___ my friend in order for him to return my tools.
17.   I'm as blind as a ___ without my glasses.   

How About Another Easy Online Crossword Puzzle?

While you're here, why not try some of these easy online crossword puzzles? Use the links at the bottom of the page to find lots more, arranged by difficulty.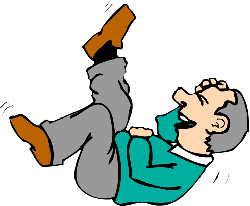 New! Corny Jokes Crossword - In this printable crossword puzzle, every clue is very corny joke or riddle!
New! Proverbial Crossword - All's well that ends well, and if you know your proverbs, you'll have a great time with this crossword game!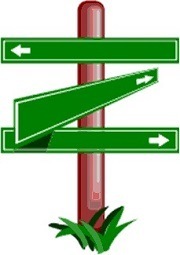 Road Signs - Follow the signs for a fun, easy crossword puzzle. Simply supply the message shown on the sign. Quick and simple for kids and adults alike!

U.S. Holidays and Observances There's so much to celebrate! Check your knowledge of lots of special days, anytime of year.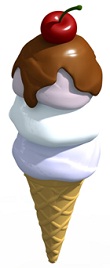 What's the Scoop? A cool, yummy puzzle, all about ice cream! Just unscramble the names of the most popular ice cream flavors and place them in the puzzle. 
Disney Crossword Puzzles One of our most popular kids' printable crossword puzzles! Supply the names of some major characters from several Walt Disney stories and movies.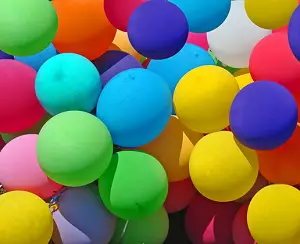 Color Crossword for Kids Try to unscramble color words in this puzzle. This is a super-simple crossword for young learners.
Insects! Don't let this subject bug you -- it's really not that difficult! Check your knowledge of several common flying and creeping critters as you solve this easy online crossword puzzle. Keep your fly swatter handy!
You'll also find many interesting, simple crosswords on our page of Kids' Crosswords. But beware, a few of them aren't so easy!
---