Free Cryptogram

Set 7 - Our Own Quips

We hope you'll try a free cryptogram or two from our large collection. The word puzzlers on this page feature our very own witticisms. When you decode them, you'll have to let us know if you agree with our observations on life!

Click on the link for each printable version and the solution.


U J L A       B G W R C U     X J R'B     C J     B J C A B G A K
Y A R F    E A H H     W R T H I X W R C    T V Y W V K    
V R X     X J H J C R V,      X H A V T G   V R X      V L L J R W
V,   V R X     G I U X V R X S    V R X    X A Z V K B L A R B    
U B J K A       U G J Z Z W R C.
GT   DZNSUZT   FJNLLPBD  AFAWXXT   XPOU
CJPF:  RPZFC,  P   GWOU   W   SNGLXUCU
XPFC   NR   UHUZTCJPBD   P   BUUY.   CJUB
P   DN   CN   CJU   FCNZU   WBY   EAT   CJU
PCUGF.   BUKC,   P   EZPBD   CJU   DZNSUZPUF  
JNGU   WBY  LAC   CJUG   WQWT.   PGGUYPWCUXT,
 P   RPBY   WC   XUWFC   CJZUU   GNZU   CJPBDF
 P   FJNAXY   JWHU   ENADJC,   WBY   P   FCWZC  
 W   BUQ   XPFC.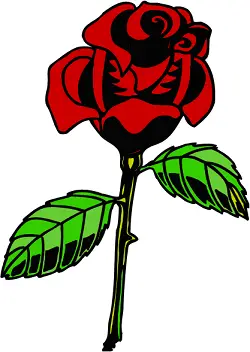 MYNONTE   DNAO   NO   Y   RUB   RNDH   EMUXNTE
MUOHO.   PUF   CFOB   AU   OUCH   VMFTNTE,  YTA
BZNTEO   WYT   EHB   VMNWDRP.   JFB   BZH
MHOFRBO   CYDH   NB   YRR   XUMBZXZNRH.
X J L A L     Z A L     P Z O D    C Z D F     X G     P L Z F B A L   
C L Z X J: I D     X J L     O B P I L A    G Y     Q A G Q L A X E L F   
D G B    G C O, I D     X J L     O B P I L A     G Y     K G V V Z A F    
EO     D G B A   I Z O N     Z R R G B O X,     Z O K     I D     X J L    
O B P I L A     G Y   L G Q V L    C J G     R Z V V    
D G B     " Y A E L O K. "

More Free Cryptogram Puzzles

Hopefully, you had so much fun with the cryptograms here that you'll want to try some more.

Here are a few more for you to try:
Cryptograms - Set #1 - A potpourri of interesting quips

Cryptograms - Set #2 - Humorous animal cryptograms
We also have Cryptoquotes, including:
Set #1 - Pairs of quotes on related topics
Set #2 - Quotes from an interesting assortment of folks
Please see our whole collection.


More Great Word Games!

While you're on our site, why not try some other word games? Here are a few of our most popular ones, for a variety of interests and levels of difficulty: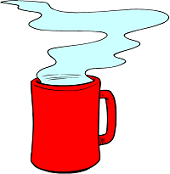 Coffee Word Search - This clever puzzle is designed inside a coffee mug! Grab a cup of your favorite blend while you solve it.
Celebrity Anagrams: See if you can rearrange the letters to spell the name of a current celebrity you might see on stage or in a movie.
Easy Crossword Puzzles: We have lots from which to choose, as well as medium and difficult ones, too!
Asian Cities Word Scramble: How well do you know your cities of the world? If you're ready for a challenge, test your knowledge of cities in Asia. Unscramble each one and name the country in which each is located.
Printable Bible Games: Take your pick from crosswords, word searches and unique formats!
---
Go to main Cryptogram Puzzle page