Games to Teach Reading

Pick A Path

When you use games to teach reading, kids have fun while they learn! You'll find lots of free reading games on this site.
The game shown here can be used for almost any grade level by simply using word cards at the appropriate level for your child or class.
Skill: Reading recognition and meaning
Grade level: 1-6**
Players: 2
Objective: Correctly read words and use them in sentences
Supplies: PDF game board, word cards,** 2 different-colored pencils or crayons, a watch with a second hand
To play:

1. Print out the game board. (A new copy is needed each time the game is played.) Give each player a different colored pencil. Word cards are printed, laminated or glued on card stock, cut apart, shuffled and stacked face down.
2. Each player sits on his side of the game board and colors his numbered square. That is his starting position.
3. Player 1 draws a word card. He has 15 seconds to read the word and make up a sentence that uses the word correctly.
4. If Player 1 gives a correct answer, he chooses another square that is next to his current square, either vertically or horizontally. (Diagonal moves are not allowed.) He colors that square.
5. Player 2 follows the same procedure. Below is a smaller game board for a sample game in progress.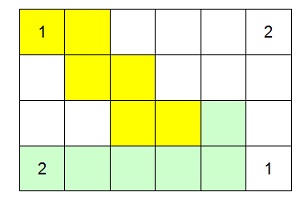 6. A player may not move to a square that has already been colored. If a player is unable to move, he loses one turn. On his next turn, however, he may jump over one square.
7. The first player to reach the opposite corner of the game board wins.
**Note: We've included word cards using words from the third grade Dolch word list. But you may make your own cards using words that your students need to practice.
More Games to Teach Reading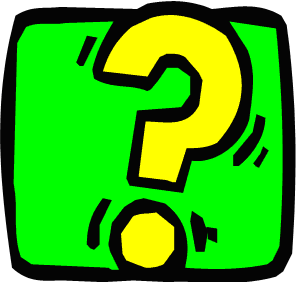 Try more of our fun reading games:
Spin It to Win It Kids use spinners in this terrific reading game for grades 1-3. In this game, children will spin the spinner, read and change words, and use the words in sentence. Skills reinforced are reading common words, using phonics, and making sensible sentences. 
Joke Qs and As Reading comprehension game for grades 2-4   This set of reading comprehension games uses humor, which is a sure way to guarantee the games will be fun for your students! (When students laugh at the jokes they read, you know they understand them.) On this page, you'll find a set of joke cards featuring 20 questions and 20 answers, along with three game variations to play using these jokes. All three reading comprehension games require students to read a joke on the Q card, and then find an answer on an A card that answers each question.

Quick Draw Kids must carefully follow directions in this reading comprehension game for grades 2-4. This reading comprehension game is especially useful for teachers because it can be played over and over again.
Kids' Crossword Puzzles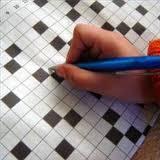 Our kids printable crossword puzzles are not only fun, they are educational too! Many of our kids' crosswords are great for the classroom. Here are just a few. Check this link to find the complete assortment.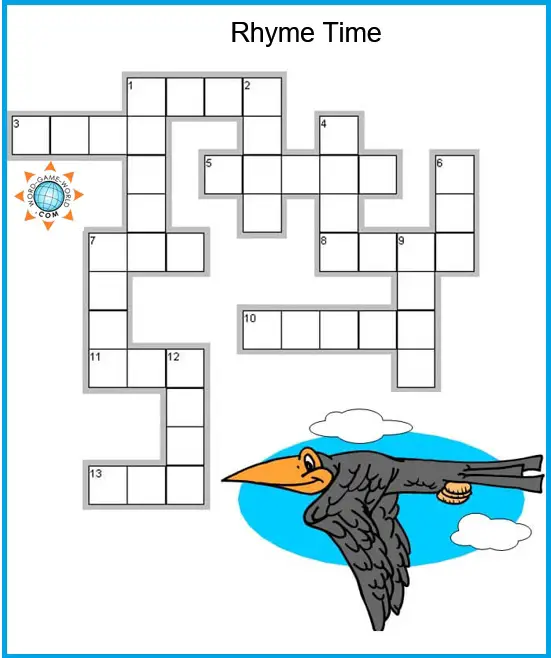 Rhyme Time Crossword Puzzle Here's a fun crossword for young children to enjoy as they complete the sentences with words that rhyme. Here's a sample clue: "Birds can fly in the ___." If you can find a word that makes sense to finish the sentence AND rhymes with another important word in that sentence, you'll do well on this puzzler. This is great to solve together with a child and family helper. 
Animal Crossword Puzzles Supply the names we use to describe different baby animals.
Animal Sounds  Talk about fun!!! This simple crossword is great to solve with even the youngest children. A family helper can guide him/her to successfully complete this puzzle, especially if the child knows what animal says "Moo" or "Meow."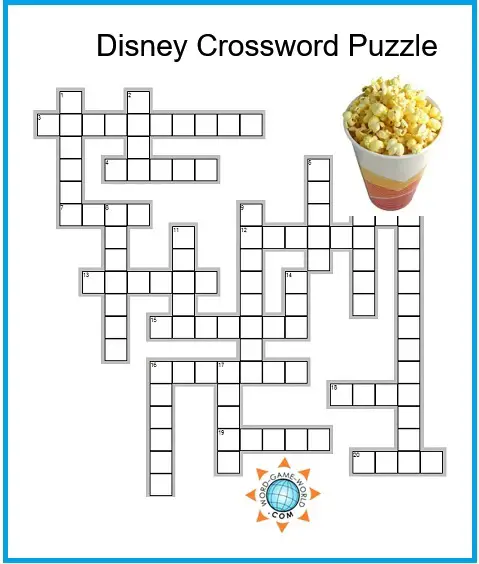 Disney Crossword Puzzles One of our most popular kids printable crossword puzzles! Supply the names of some major characters from several Walt Disney stories and movies.
Words that Begin with L In this fun word play puzzler, every answer begins with the letter L. How long will it take you to solve it?
Spanish Crossword Puzzle What a great way to practice basic Spanish words!
Calendar Crossword Do you know all the words (and correct spellings) for these terms from the calendar? 
Interested in Spelling Games, Too?

Here's an invitation to my other website, www.spelling-words-well.com. 
You'll find lots of great spelling games, worksheets and crossword puzzles -- both easy and difficult!


Ann Richmond Fisher has been a published puzzle writer and educational author for more than 30 years. Ann LOVES to concoct new puzzle formats and solve word games of all kinds! Her puzzles have appeared in Highlights for Children, local newspapers, and dozens of books published by The Education Center, McGraw-Hill and more. Ann is a former classroom and homeschool teacher. See Ann's spelling website at www.spelling-words-well.com. 
---