Blank Crossword Puzzles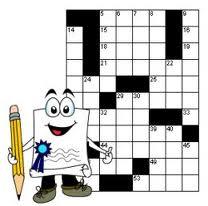 Now you can make your own own crosswords using our template for blank crossword puzzles. We've provided instructions and a template to help you. 
Our template is a great tool to help you make your own crossword. This puzzle uses a lot of short words, so even beginning puzzle-writers can successfully create an original crossword. 

Just follow these instructions to create your own puzzle.

Blank Crossword Puzzles Instructions


Open the attached PDF and print it. Use it as a practice page.
Write your own clues and answers to fill the crossword puzzle diagram.
To create a new blank puzzle to share, return to our PDF.
In Adobe Acrobat, go to Tools, click on Select & Zoom, then Snapshot tool.
Select only the blank puzzle grid. This copies the diagram to the clipboard.
Open a new document in Word, or another word processing program. Paste.
Type your clues below the puzzle.
Add a title above the puzzle.
Print or email copies (with or without your answers) for your family and friends to enjoy!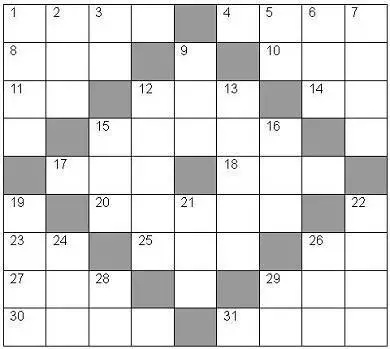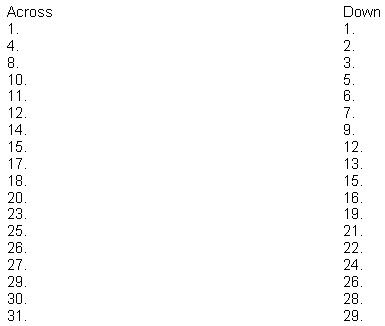 If you'd rather not create your own puzzles, we have oodles that are ready to print and use. Here are just a few: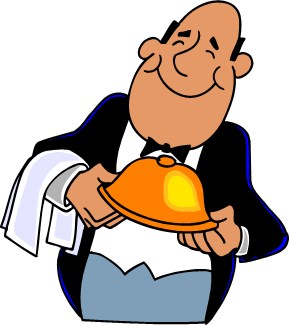 Super Sleuths - Can you deduce the names of fictional detectives, and the tools of their trade?
Restaurant Review - Check out your restaurant I.Q. as you solve clues about cooking, serving and dining in a restaurant. Fun!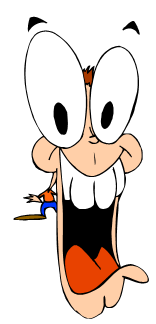 Fill In Crossword Puzzles Here's a cartoon-themed crossword for you to fill in. Place forty cartoon and comic strip characters in this puzzle.
Commuter Crossword Puzzles You shouldn't need a crossword puzzle dictionary to solve this, making it the perfect puzzle for commuters (or anyone else, for that matter). 
Songs of the Seventies: See what you know about these classic hit songs from the 1970's




Celebrities! Find the last name of the actor/actress who starred in each pair of films. Entertaining for you!
New York Times Crossword Puzzles Trivia We've made our own crossword puzzle about the world's most popular crossword puzzles. How many answers do you know?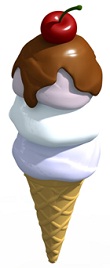 What's the Scoop? A cool, yummy puzzle, all about ice cream! Just unscramble the names of the most popular ice cream flavors and place them in the puzzle. 
Disney Crossword Puzzles One of our most popular kids' printable crossword puzzles! Supply the names of some major characters from several Walt Disney stories and movies.

---