Football Word Search

Football Terms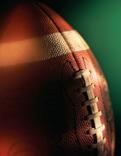 Are you ready for some football and a football word search? Find 54 terms related to football. Words can appear horizontally, vertically and diagonally, both backward and forward.
Here at Word Game World, we like to add a twist or two to our printable word find games. This one is no exception! This time, we've hidden an extra word that's the goal for every professional football player. It's in the puzzle, but it's not in the word list. Can you find it?
Printable Football Word Search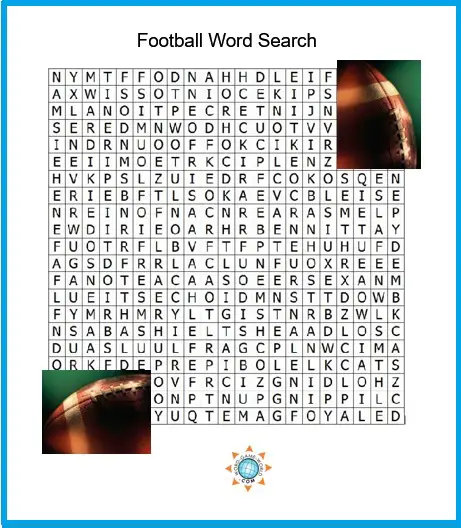 Word List:

AFL

NFL

ASTROTURF

AUDIBLE

BACKFIELD

BALL CARRIER

BLITZ

BLOCK

CENTER

CLIPPING

COIN TOSS

COMPLETION

DEADBALL

DEFENSE

DELAY OF GAME

DRAW

DRIVE

END ZONE

EXTRA POINT

FACE MASK

FALSE START

FIRST DOWN

FUMBLE

GOAL LINE

GUARD

HANDOFF

HALFBACK

HEISMAN

HOLDING

HUDDLE

INTERCEPTION

KICKOFF

MOTION

NEUTRAL ZONE

OFFENSE

OFFSIDE




OVERTIME

PASS

PENALTY

PICK

PUNT

QUARTERBACK

RECEIVER

RUSHING

ROUTE

SACK

SAFETY

SLANT

SPIKE

TACKLE

TOUCHDOWN

TURNOVER

UMPIRE

UPRIGHTS
If you enjoyed this football word search, please try these sports word finds...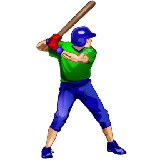 Baseball Word Search Hit a home run and find 40 baseball terms. There's a bit of a twist--don't make an error!

Sports' Teams Cities Crossword Puzzle - Sports crossword puzzles aren't just for sports fanatics! If you know much about professional sports at all, you should be able to solve this one.
More Search Word Puzzles:
If you enjoyed our sports word searches, you may also enjoy...

John Who? - We've hidden the names of 26 famous men who all shared the first name of John. How many do you know?

Things People Collect - Folks like to accumulate interesting sorts of collections. Is your favorite collectible on this list?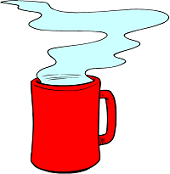 Coffee Word Search - This clever puzzle is designed inside a coffee mug! Grab a cup of your favorite blend while you solve it.
FIVE-LETTER FIASCO Probably our most difficult word find. Are you up for the challenge?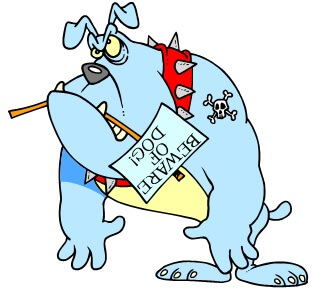 Dog Breeds Calling all animal lovers. Here's a Dog Word Search Puzzle that you're going to love! Can you find 40 dog breeds here? As an extra "twist," we've also hidden the name of a beloved fictional dog. 

Lunch Break Word Find Can you find 40 words related to a workday lunch break?
Color Me Puzzled Will this puzzle have you seeing red? We sure hope not!
Additional Kinds of Word Puzzles: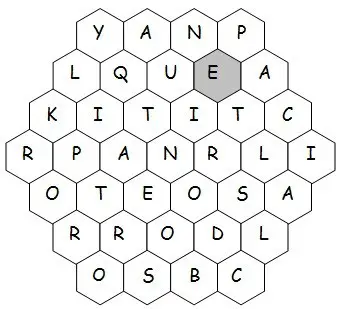 Here are some other popular word games you might enjoy:
Buzzwords! Our own original design. Solve crossword clues by searching for answers in this sweet honeycomb puzzle. There's nothing like it!
Cryptograms - Lots of cryptograms, cryptoquotes and cryptofamilies to decode. Puzzling fun at its best!
Free Word Scrambles - On all sorts of topics, for all ages.


We are adding new word games and puzzles on a regular basis to Word-Game-World. So be sure to bookmark us and check back often to find fun new stuff!
Whether you like word searches, word scrambles, crosswords, anagrams, or other word games, you are sure to find something you like.
---