Free Word Search Puzzle

Oatmeal Toppings


Seriously! We made a free word search puzzle for you about all the yummy things that you can put on top of your morning bowl of nourishment. Of course, some are more healthful than others!

As in many of our puzzles, this one has a twist. For maximum fun, be sure to solve this, too! How many times does MILK appear in the puzzle???
Printable Word Search Puzzle & Answers

Word List:

APPLE

BLUEBERRIES

BROWN SUGAR

CHERRY JAM

CHOCOLATE CHIPS

CINNAMON

CRANBERRY SAUCE

DATES

FIGS

GINGER

HONEY

KIWI

MASHED BANANA

MILK **

PEACH

PEANUT BUTTER

PEARS

PECANS

PINEAPPLE

RAISINS

RASPBERRIES

STRAWBERRIES

SYRUP

WALNUTS

WHEAT GERM

YOGURT
Ready to solve another free word search puzzle?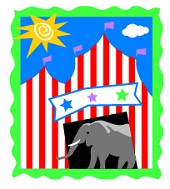 If you'd like another free word search puzzle related to food, try our Lunch Break Word Find. Can you find 40 words related to a workday lunch break? Or will you be too hungry to finish solving it?
Kids' Word Searches We have a nice assortment for all ages on a variety of topics, including the circus, taking a trip, and even laughing!
Double-Letter Animals - This one "otter" be a lot of fun, no matter your age. For an extra puzzler, how many more double-letter animals can you man that are not on our list?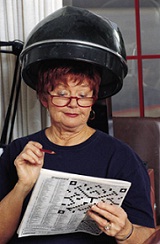 Full-Service Spa Pamper yourself while you look for words in this printable word search puzzle. Don't miss the twist!
Hard Word Search Puzzle Find just 25 words in this puzzle. Sound easy? We don't tell you the words, but we will give you a few hints. Challenging and fun!
Collectibles We collect all sorts of things. Is your favorite collectible in our puzzle? Print out a word search puzzle and find out!
Popular Crossword Puzzles:


Celebrities! Find the last name of the actor/actress who starred in each pair of films. Lots of fun!
Commuter Crossword Puzzles You shouldn't need a crossword puzzle dictionary to solve this, making it the perfect puzzle for commuters (or anyone else, for that matter). Be sure to print out an extra copy or two to share with your co-workers.
Famous Pairs A great crossword for beginners, or for families to solve together.
Spanish Crossword Puzzle Practice basic Spanish and English words in this educational crossword puzzle.

We also have lots of kids puzzles, include reading games, spelling games, crosswords and word search puzzles.
Fun for the whole family!
---