New for Children 
 Educational Games and Puzzles
Just for Children Educational Games & Puzzles!
That's right! I'm adding lots of new educational games for kids of all ages. This page features two fun, simple activities on one page! You'll find more challenging ones, too, using the links at the bottom of the page.
Foot Talk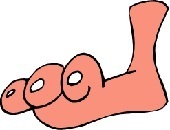 Your job is to unscramble these 12 words that have something to do with your feet. Write the words correctly on the printable page. 
When you've finished that, look carefully at the shoes on the page. Circle the one that has no match.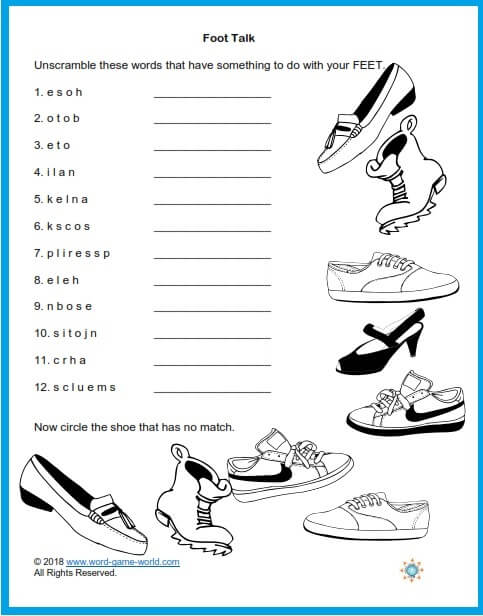 Extension activities:
1. Direct your child to talk off his/her shoes and socks and really look at his/her feet.  Ask your child to write a brief description of his/her own foot, using some of the words from the list above.

2. Talk about the different types of shoes and their functions. Ask your child to draw a picture of his/her dream pair of sneakers.
More Children Educational Games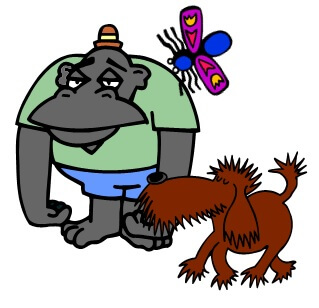 Animal Safari - Find 18 three-letter animal names hidden in a word search puzzle. But there's a catch: The word list is not provided. Kids can play with a partner, or on their own to see who can be the first to find all the words.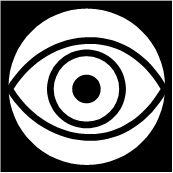 Come to Your Senses - Another children educational game that's fun and easy for young learners. Kids find 10 words in a word search puzzle, then match each body part to the correct sense. 
Rhyme Time Crossword Puzzle Here's a fun crossword for young children to enjoy as they complete the sentences with words that rhyme. 

Color Crossword for Kids Try to unscramble color words in this puzzle. This is a super-simple crossword for young learners.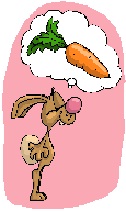 Rabbit Reading Race: One of our most popular reading games for kids! Players read and complete sentences with high-frequency words as they race to the finish line. Lots of fun for students in grades 1-2. 
Spelling Relay and Buzz-Buzz: Two simple and effective spelling games that can be played with your entire class and require no paper and pencil. These games are great for reviewing spelling words at any grade level. 
When you want more for your children educational games are easy to find at www.word-game-world.com.

Games for Older Children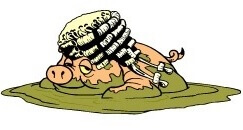 Pigs' Wigs - Find a rhyming pair of words to match each description! You'll have wacky fun, especially if you play this cool educational game with a friend!

Pushing Pencils - Learn about the history of the pencil while you very carefully follow some tricky directions on this interesting page. One of our best educational games!
O Canada! Explore Canada's provinces, cities, and natural resources in this entertaining word search puzzle.
---