Halloween Crossword Puzzles


If you're looking for Halloween crossword puzzles to solve, we think you're going to like this one! It's a fill-in puzzle, so you don't have to solve any clues. But you do have to use careful logic skills as you work so that you can place every word from the word list into the puzzle.

Sound a bit tricky? Try it and see for yourself! Here's a screenshot of the printable page:
Printable puzzle and answer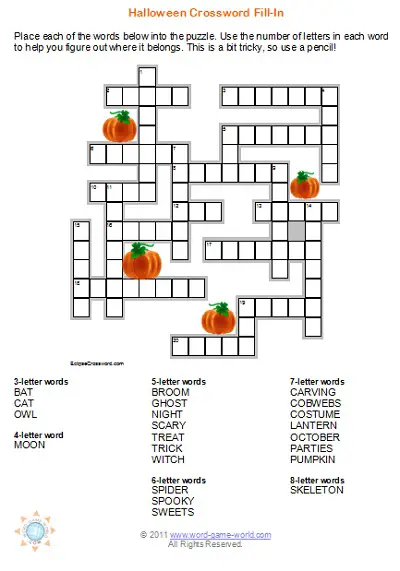 If you like Halloween Crossword Puzzles, you may also enjoy...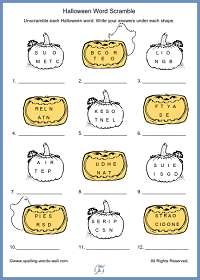 ...this new Halloween Word Scramble!  Just in time for Halloween, here's an eye-catching new word scramble that's suitable for classroom parties, family night, or just about any other Halloween event. It includes 12 not-too-scary ages, making it appropriate for all ages.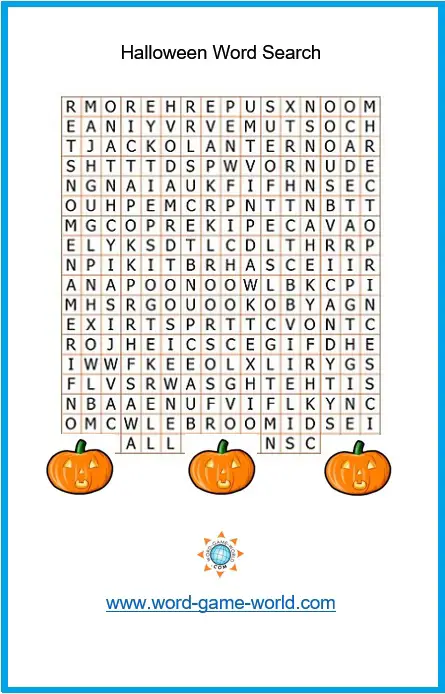 Here's a fun Halloween word search puzzle, suitable for all ages. How long will it take you to find all 30 words related to this special fall occasion? Use the convenient printable puzzle for your home, classroom or holiday party. This is a great supplement to our other Halloween crossword puzzles. 
More Fun Fall Puzzles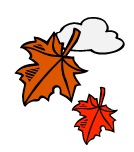 Fall Word Search Super-simple fun word search for autumn, perfect for early learners. 
Football Word Search Are you ready for some football and a football word search? Find 54 terms related to football. Here at Word Game World, we like to add a twist or two to our printable word find games. This one is no exception! This time, we've hidden an extra word that's the goal for every professional football player. It's in the puzzle, but it's not in the word list.

NEW! Thanksgiving Word Scramble - Here's an entertaining Thanksgiving Word Scramble puzzle with a twist! Discover a timely hidden message after you unscramble all 15 words correctly. The theme of this page is gratitude. Solve on your own or with a group. Share with family and friends this season!
Other Popular Word Search Puzzles
Kids' Word Search Collection Kid-friendly, fun, free and printable word search puzzles on a wide assortment of appealing topics. 

Spanish Word Search Puzzle Do you know the Spanish word for these English number, color and calendar words?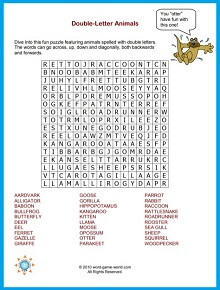 Double-Letter Animals - This one "otter" be a lot of fun, no matter your age or location. For an extra puzzler, how many more double-letter animals can you man that are not on our list?
Come to the Circus! Step right up to the big top for this fun puzzle with 25 words.

Disney Word Search Find words from 50 animated movie titles
More Holiday Puzzles: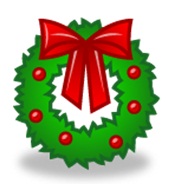 Holiday Word Search It's always fun to celebrate Christmas. Perfect for any holiday gathering! Here's a traditional word search with LOTS of words about Christmas.

Martin Luther King Word Search 40 words related to Martin Luther King's family, education, ministry and work as a civil rights leader. Can you find them all?

Valentine Word Search Are you ready for Valentine's Day? Here's a unique Valentine word search for your party, your classroom, or to solve on your own.
While you're here, please take a moment to look around the site. We have lots of crosswords, including collections at easy, medium and difficult levels, plus plenty written just for kids.

In addition to traditional word search puzzles, we also have very unique puzzles including Buzzwords and ZigZags. Try them all!

---