Solve Daily Cryptograms :

Start with our Road Signs Cryptofamily!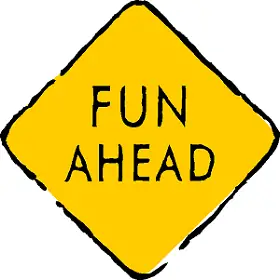 Some people love solving daily cryptograms. Are you one of them? They are a lot of fun and can also help to keep you mentally sharp! Here's a good one to solve today. It's not too hard, not too easy. Then try another cryptofamily, cryptoquote or cryptogram from word-game-world tomorrow!
To solve a new cryptogram every week, click here.
Example: Stop
1. HWCAMS
2. BWWT  SGEVC

3. DGWOH
4. JSALE  JND

5. FNMCGAL

6. HA   LAC  TNII

7. SGEVC  CMSL  ALOD

8. SWIC  NSWN

9. LA  TNSBGLE

10. SANH   JASB  NVWNH

More Printable Daily Cryptograms: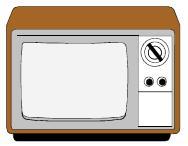 If you really like to solve cryptograms every day, why not move on to these cryptofamilies?
TV Game Shows and Movies from the 1970s
Dressed to Dazzle Cryptofamily
Famous Chicagoans Cryptofamily
While cryptofamilies are always fun, our cryptograms and cryptoquotes are also very entertaining. Here are a few of our favorites:
For traditional cryptograms, try this set of 6 interesting witticisms with entertaining clip art.
Quotations from Mark Twain: Wisdom, witticisms and smiles await!
If you like to laugh, we recommend these Animal Humor Cryptograms.
Please note that we have tips for solving cryptograms in case you get stuck! Once you learn a few simple tricks, the rest is FUN. Cryptograms are great because you not only exercise your brain power, but you also uncover an interesting or amusing thought.
Other Word Games to Play: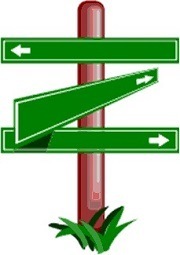 Road Signs - Follow the signs for a fun, easy crossword puzzle. Simply supply the message shown on the sign. Quick and simple for kids and adults alike! A nice companion puzzle to the cryptogram above!

American Holidays and Observances - An easy crossword puzzle. There's so much to celebrate! Check your knowledge of lots of special days, anytime of year. Even if you're not an American, you'll probably know most of these.
Celebrity Anagrams: See if you can rearrange the letters to spell the name of a current celebrity you might see on stage or in a movie.
International Anagram: For those of you with an world-wide interest, we have a challenging list of countries and capitals for you to unscramble.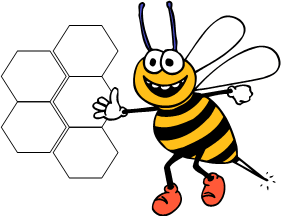 Buzzwords - A unique word game that we invented! Solve crossword clues as you search through a honeycomb of scrambled letters. Fun!

Delicious Dessert Word Scramble: Try this dessert scramble. Get comfortable and grab your favorite beverage and dessert and enjoy.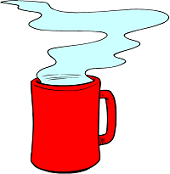 Coffee Word Search - This clever puzzle is designed inside a coffee mug! Grab a cup of your favorite blend while you solve it.
Five-Letter Fiasco Probably our most difficult word search game! We've hidden 70 five-letter words. Each starts with one of the last five letters of the alphabet: V, W, X, Y, or Z. So what's the trick? We don't supply the word list!
---