Free Cryptograms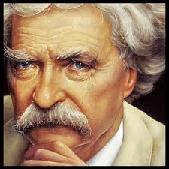 If you're looking for free cryptograms, we think you'll enjoy these! We used some great quotations from the very quotable Mark Twain to write the puzzles on this page. Twain had great insight into human nature as well as a fantastic sense of humor.
As you solve these cryptograms you'll not only be giving your brain a good workout, you'll also be chuckling at least a bit.
If you're new to the world of cryptogram word games, check out how to solve cryptograms.
Cryptoquotes - Set #3

A Raging Battle?
What one of our favorite humorists thinks about a certain kind of conflict.
Y H B S    D W    S L U   C U X B U S   D W
C F X X U C C   A M    G A W U    A C    S D   U H S
Z L H S    E D F   G A V U     H M P     G U S    S L U
W D D P   W A T L S   A S     D F S    A M C A P U.
True Confession
A very honest look at the human condition

C    OCY    GD    YKMKT     OFTK    WTEWQHEA
WQCY   JQKY    QK    CNIYFJAKLVKD    QGODKAH
C    AGCT.
A Poor Man's Observation  Another honest appraisal that you're just gonna love! This uses the same code as "True Confessions."
G'O   FZZFDKL   WF   OGAAGFYCGTKD,   XEW   
GW   JFEAL   XK   LCYVKTFED   WF   FHHKT   OK   
WQK     ZFDGWGFY. 
Look Who's Bragging
OBGMG     RMG    XRJCDRTTU    OPF    OULGJ
FY    LGFLTG:    LGFLTG    PBF    RDDFHLTCJB  
OBCESJ,    REZ    LGFLTG    PBF    DTRCH    OF  
BRAG    RDDFHLTCJBGZ    OBCESJ.   OBG
YCMJO    SMFKL    CJ    TGJJ    DMFPZGZ.
Here are two more you won't want to miss: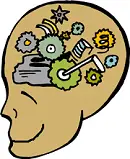 Mind Control? What about all those crazy thoughts that constantly bombard all of us?
Mind Games: What's a person really like?
More Free Cryptogram Resources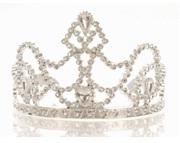 Please note that in addition to cryptoquotes, we also have free cryptograms  and cryptofamilies, which are lists of ten related words. Here are some of our most popular puzzles from each category:
Dressed to Dazzle Cryptofamily

Famous Chicagoans Cryptofamily

The British Royals Cryptofamily

We think you'll enjoy solving each free cryptogram above. Remember that you'll need to use your knowledge of the English language, letter patterns, letter frequencies, and a little luck to uncover the special message in each puzzle. Good spelling skills are helpful, too!

Solving cryptograms are twice the fun as many other word games. Do you know why? First, you get to put your word play and logic skills to the test. Secondly, you will uncover a clever or funny quote or observation on life.
Word Search Puzzles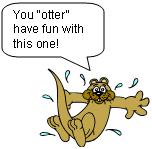 You may also be interested in these word search puzzles:
Double-Letter Animals - Otters, aardvarks and more! Fun for kids and everyone else, too.

Kids' Word Search Assortment - View our entire set for kids. Teachers and parents, these are a fun way for children to practice reading and spelling skills.

Baby Shower Word Search - Just one of many of our popular baby shower word games.

Color Me Puzzled Word Find - There are myriad of colorful hues to locate in this word game.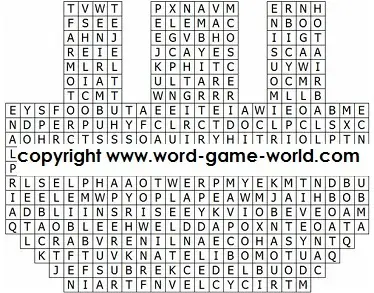 Transportation Word Search - A tricky puzzler in an interesting shape. How many of these modes of transportation have you tried?

Five-Letter Fiasco - Perhaps our most difficult word search. Are you up to the challenge?
We have LOTS more. Look here to find just a partial list.
Be sure to check out the other word games available on our site, too!
---