Crossword Puzzles
for Kids

U.S States and Capitals: N-W

Crossword puzzles for kids are a great way to give your child hours of entertainment -- and learning!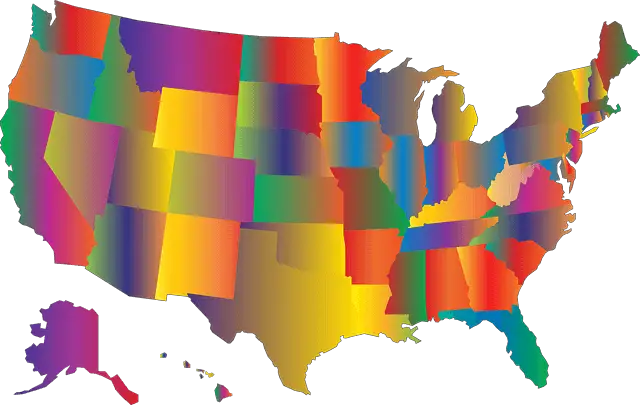 Find the name of the capital city for each U.S. state listed below. We've included just the states beginning with the letters N-W in this puzzle to keep things a bit easier.

Click here for a crossword featuring the remaining U.S. states and capitals.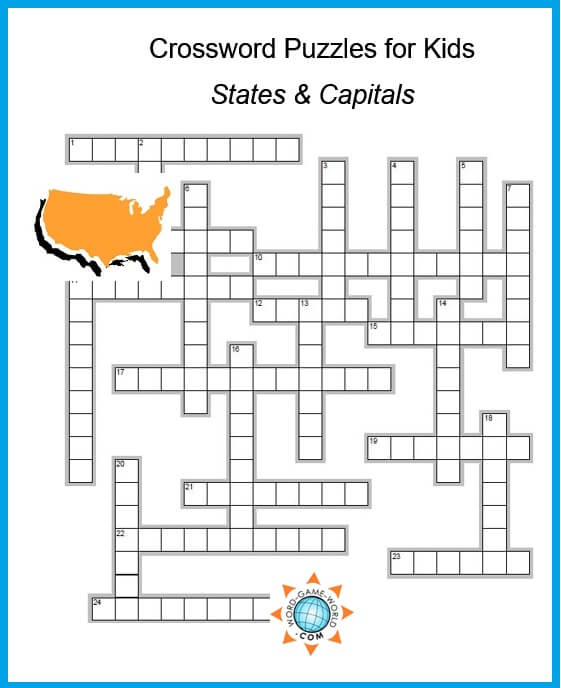 Printable crossword
Solution
ACROSS:
1. West Virginia
8. South Dakota
10. Oklahoma
11. Virginia
12. Oregon
15. Wisconsin
17. Utah
19. New Hampshire
21. Ohio
22. Vermont
23. New York
24. Pennsylvania
DOWN:
2. North Carolina
3. New Mexico
4. South Carolina
5. Texas
6. Nevada
7. Wyoming
9. Rhode Island
13. Nebraska
14. North Dakota
16. Tennessee
18. New Jersey
20. Washington
Looking for another fun way to practice U.S. States and Capitals? Try this 50 States Word Search Puzzle!
---
Here are more crossword puzzles for kids you're sure to enjoy: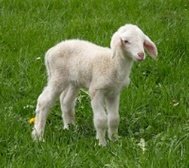 Nursery Rhymes Crossword  Everywhere that Mary went, this animal was sure to go! Help your favorite child complete this fun puzzle that features well-known nursery rhymes. Simply supply part of the next line.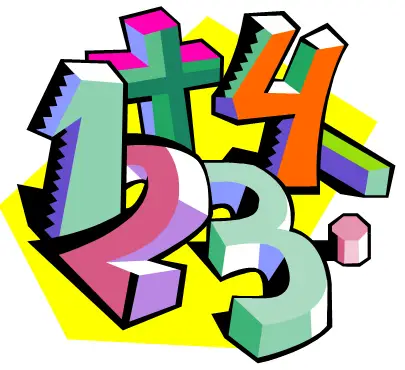 Be sure to check out these special puzzles for kids,too:

Math Crossword Puzzle If your student is good with addition and subtraction facts, this puzzle will be a breeze!

Words that Begin with L In this fun word play puzzler, every answer begins with the letter L. How long will it take your child to solve it?


Your kids may also be interested in this astronomy crossword, featuring information about stars and planets. Science crossword puzzles can provide a good way to review important terms and definitions and add a nice change from your usual routine.
Free Reading Games for Kids A wide assortment of games to boost reading skills, for various ages. Fun for the classroom or at home.
Spelling Games for Kids Experience more educational fun and learning with these engaging spelling games!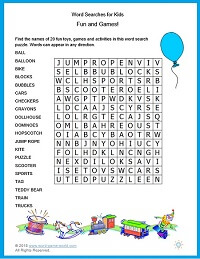 Printable Word Searches for Kids Who doesn't like solving a word search puzzle? Kids can practice reading, spelling and vocabulary skills AND have fun while they solve these puzzles.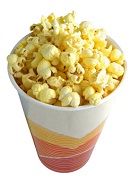 Disney Crossword Puzzle Kids of all ages (and maybe grown-ups, too!) will enjoy supplying the names of important Disney characters from popular Disney films. Don't miss our other kids' printable crosswords.
Noah's Ark Can you answer all these clues on one of the most famous events in the Bible? We have lots more Bible Crosswords, too, on our Bible Word Games page.
---