TV Crossword Puzzle

A TV crossword puzzle is fun to solve on your own or with a friend, while your watching TV or sitting at a park. This one features popular TV game show hosts, over several decades. 

TV Game Show Hosts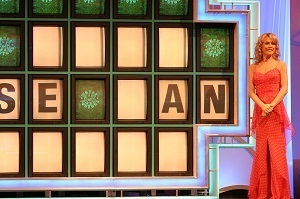 Write the last name of one of the hosts of each game show listed in the clues. Since there have been more than host for many of these shows, I've supplied the first name for one of them. You need to supply this person's last name.
Please note that some game shows date back as far as the 1950s, and some have been redone more recently with different hosts. 
Printable Crossword & References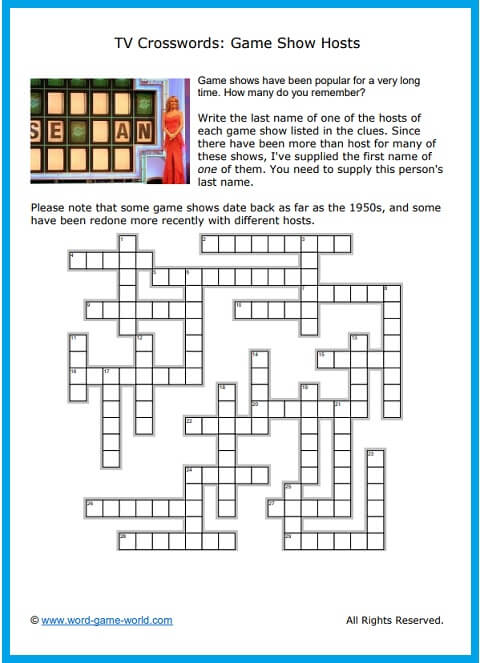 Across
2.   Are You Smarter Than a 5th Grader? Jeff ___
4.   Wheel of Fortune, Pat ___
5.   Tic Tac Dough, Wink ___
7.   The Price is Right, Bob ___
9.   Love Connections, Chuck ___
10. The Dating Game, Jim ___
15. I've Got a Secret, Garry ___
16. The Weakest Link, Anne ___
20. The Newlywed Game, Bob ___
22. Sale of the Century, Jim ___
24. The $10,000 Pyramid, Dick ___
26. Who Wants to Be a Millionaire? Regis ___
27. The Joker's Wild, Jack ___
28. To Tell the Truth, Bud ___
29. Password, Allen ___
Down
1.   Family Feud, Richard ___
3.   Jeopardy!, Alex ___
6.   The Match Game, Gene ___
8.   Supermarket Sweep, David ___
11. You Bet Your Life, Groucho ___
12. Deal or No Deal, Howie ___
13. Concentration, Hugh ___
14. Who's Line Is It Anyway?, Drew ___
17. What's My Line? Wally ___
18. Hollywood Squares, Peter ___
19. The Gong Show, Chuck ___
21. Name That Tune, Tom ___
23. The $25,000 Pyramid, Bill ___
24. Win, Lose or Draw, Bert ___
25. Let's Make a Deal, Monty ___
Digging Deeper
Who was the original host of Jeopardy?
Scroll down for the answer.

Try Another TV Crossword Puzzle!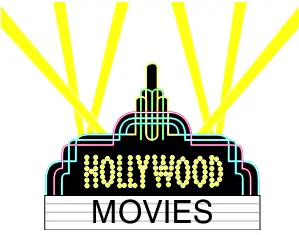 Movie Crossword - We supply the year and two actors. You supply the title of a popular film. Fun and challenging

Celebrities! Find the last name of the actor/actress who starred in each pair of films. Entertaining for you!

Anagram Celebrity Crossword - Super-fun puzzler! Do you know whose name can be anagrammed into "I RENT BELLS?"  Solve this and 21 others to successfully complete this crossword.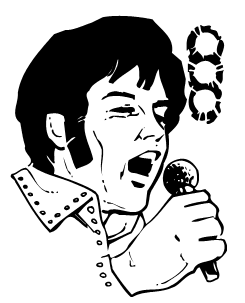 Music Crossword Puzzles Here's an Elvis printable crossword puzzle for the faithful Elvis fans!
Songs of the Seventies See what you know about some of these classic hit songs from the 1970's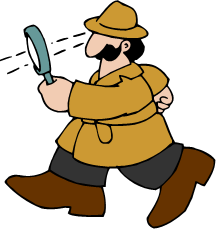 Super Sleuths - Can you deduce the names of fictional detectives, and the tools of their trade?
NEW! Missing Links - Supply the word that connects both words in the clue. Example: RAW - OUT  Answer: HIDE Fun to solve with your family or classmates!

You may also enjoy...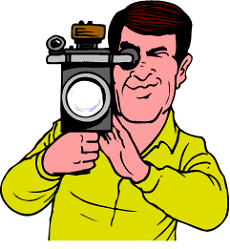 New! Movie Word Search - Supply the missing word in 30 movie titles, then find the words in the diagram. Two puzzles in one!

See It On Fox TV  Finish the titles for 20 popular Fox television shows. Should be easy, right?

ART FLEMING
---