Find a Word Puzzle
That You'll Really Enjoy!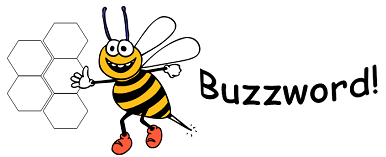 If you're trying to find a word puzzle that's fun and also a bit unusual, you're in the right place. Our Buzzword printable word games are hard to beat! You can find a sample puzzle and complete instructions here.

To solve one of our exclusive Buzzword puzzles, you will use crossword-type clues, search through a honeycomb of letters, and unscramble anagrams. There's no other puzzle quite like this!
Buzzword #2
Here's a peek at the Printable version. The puzzle and full text also appear below.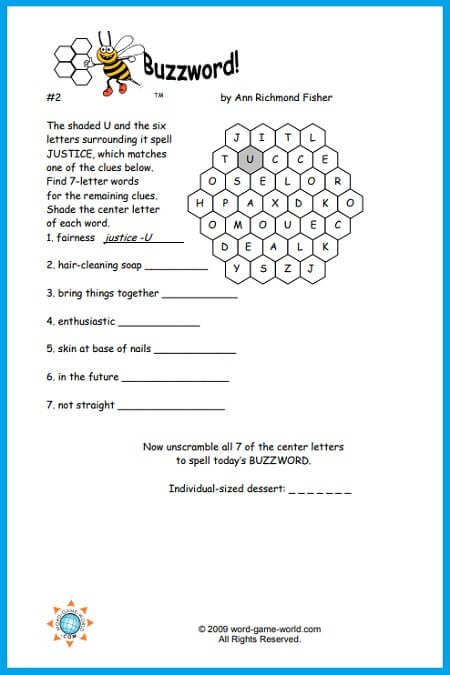 Buzzword #2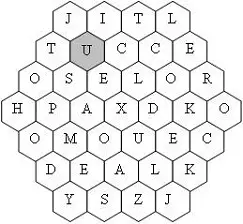 The shaded U and the six letters surrounding it spell JUSTICE, which matches one of the clues below.   

In the same way, find a 7-letter word for each of the remaining clues. Keep track of the center letter for each answer you find.
1. fairness   justice - U

2. hair-cleaning soap

3. bring things together

4. enthusiastic

5. skin at base of nails

6. in the future

7. not straight

Now find the BUZZWORD for this puzzle by unscrambling all 7 of the center letters to spell the answer to this clue:
Individual-sized dessert

How did you do? If you're ready to check your answers for this  Buzzword puzzle, scroll down and click on the orange button.     
Tips for Solving Buzzword Puzzles
There are two great approaches to solving my Buzzword puzzles.
1. First, you can look through the honeycomb for words to "pop out," and then try to match those words to a specific clue. If that doesn't work, try these steps:
2. Read each clue carefully. Try to think of possible answers, especially those that are spelled with 7 letters. Then look for those words in the diagram.
3. Always work on the printable page in pencil. Write the center letter of each word in the space near the BUZZWORD clue. When you've solved all 7 clues, or maybe even before, you can rearrange those letters to spell an answer to the BUZZWORD clue.
4. Have FUN! 
Printable Buzzword Puzzles

Are you ready for more? I hope so! Try these next:

I'll be adding more Buzzwords in the future, so please check back again for more of these free word games.

Buzzword #2
2. shampoo-P 3. collect-C
4. zealous-A 5. cuticle-C
6. someday-E 7. crooked-K
Buzzword: CUPCAKE

Now find a word puzzle from this list!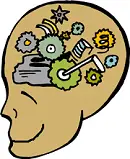 If you still want to find a word puzzle or two that's also different, fun and challenging, I think you'll enjoy some of these printable word games:
Fun Brain Games - Word play at its finest! How quickly can you solve these challenging puzzlers?
Triangulairs TM- Unscramble a 10-letter word and form 4-letter words following one simple rule. Try to meet or beat our scores!
ZigZags TM - A fun-shaped puzzle to test your spelling and vocabulary expertise.
Crosswords & Word Search Puzzles
If you like traditional puzzles, please try some of these! I have LOTS, LOTS more. Please use the blue tabs on the left to locate them all.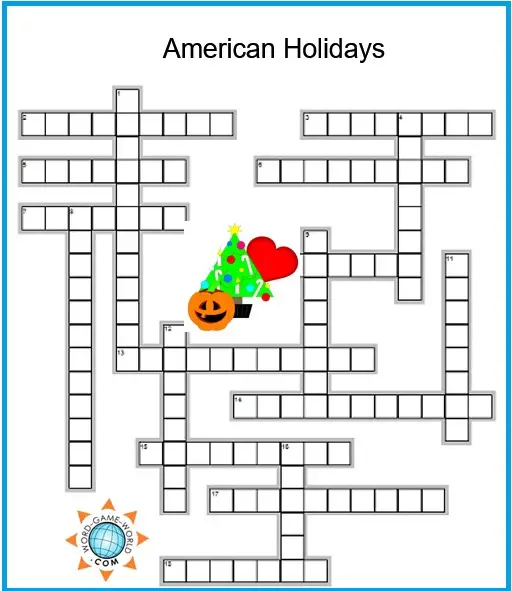 American Holidays and Observances There's so much to celebrate! Check your knowledge of lots of special days, anytime of year. Even if you're not an American, you'll probably know most of these.
Disney Crossword Puzzles One of our most popular kids printable crossword puzzles! Supply the names of some major characters from several Walt Disney stories and movies.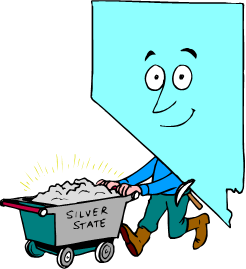 A State by Any Other Name Each clue is the nickname for one of the 50 states in the U.S. You supply the state that matches! Even if you know only a few answers at first, you should be able to complete this interesting puzzle!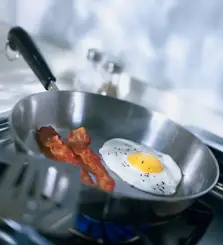 Famous Pairs  If you can finish clues like mac and ? or peanut butter and ?, you'll have a blast with this one! It's really fun to solve with a friend.
Anagram Celebrity Crossword - Super-fun puzzler! Do you know whose name can be anagrammed into "I RENT BELLS?"  Solve this and 21 others to successfully complete this crossword.
What's the Scoop? A tasty word scramble crossword puzzle, all about ice cream! Is your favorite ice cream flavor in here? Do you recognize it?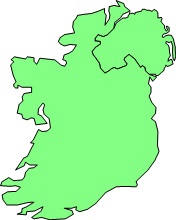 Dinosaur Word Search - Find 25 words, hidden in all directions, that are related to these fascinating animals. Find out how many times the word DINOSAUR appears.
Ireland Word Search - Find all counties, rivers and other important words related to the Emerald Isle. Can you find out how many times the word GREEN appears?
Flower Power - Find the 29 words that are the word list, plus one more flower name that is not. Fun for all ages!
Five-Letter Fiasco  Probably our hardest word search. Find 5 letter words beginning with V, W, X, Y or Z. The hard part? The list is not supplied!
---