You'll Love Our
New Word Games!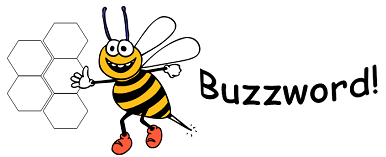 Try our Buzzwords! They're new word games in which you will use crossword-type clues, search through a honeycomb of letters, and unscramble anagrams. There's no other puzzle quite like this!
You can find a sample puzzle and complete instructions here.

Buzzword #6
Here's a peek at the Printable version. The puzzle and full text also appear below for your convenience.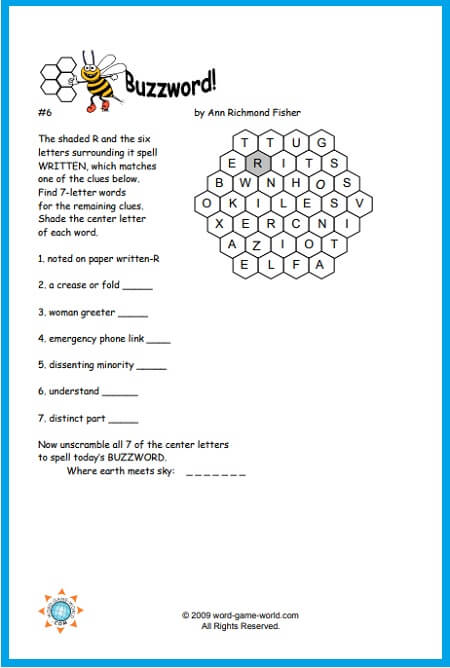 Buzzword #6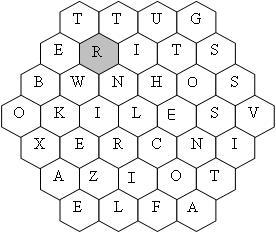 The shaded R and the six letters surrounding it spell WRITTEN, which matches one of the clues below.   

In the same way, find a 7-letter word for each of the remaining clues. Keep track of the center letter for each answer you find.
1. noted on paper  written-R

2. a crease or fold

3. woman greeter

4. emergency phone link

5. dissenting minority

6. understand

7. distinct part

Now find the BUZZWORD for this puzzle by unscrambling all 7 of the center letters to spell the answer to this clue:
   Where earth meets sky

How did you do? If you're ready to check your answers for this  Buzzword puzzle, click on the button.     
Buzzword #6
2. wrinkle-I 3. hostess-O 4. hotline-H
5. faction-O 6. realize-Z 7. section-N
Buzzword:HORIZON
Printable Buzzword Puzzles

New! Buzzwords #15 & #16
  New! Buzzwords #17 & #18
New! Buzzwords #19 & #20
More New Word Games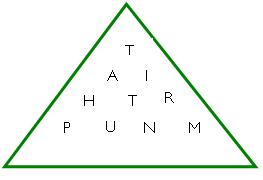 If you liked our Buzzwords, we think you'll also like:

Triangulairs TM- Unscramble a 10-letter word and form 4-letter words following one simple rule. Try to meet or beat our scores!
ZigZags TM - A fun-shaped puzzle to test your spelling and vocabulary expertise. We've supplied some of the letters in the seven-letter words. Can you figure out the rest?

Random Definitions TM- Use only the letters in the keyword to spell new words matching each definition. Sounds simple enough, but you also have to figure out where to place these words in the diagram!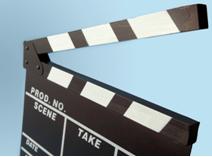 Celebrity Anagrams: See if you can rearrange the letters to spell the name of a current celebrity you might see on stage or in a movie.
Commuter Crossword - All the answers are spelled with the letters in CROSSWORD PUZZLE. Sound easy enough? Try it and see!
Five-Letter Fiasco- Perhaps our most difficult word search game. How long will it take you to solve it?
---